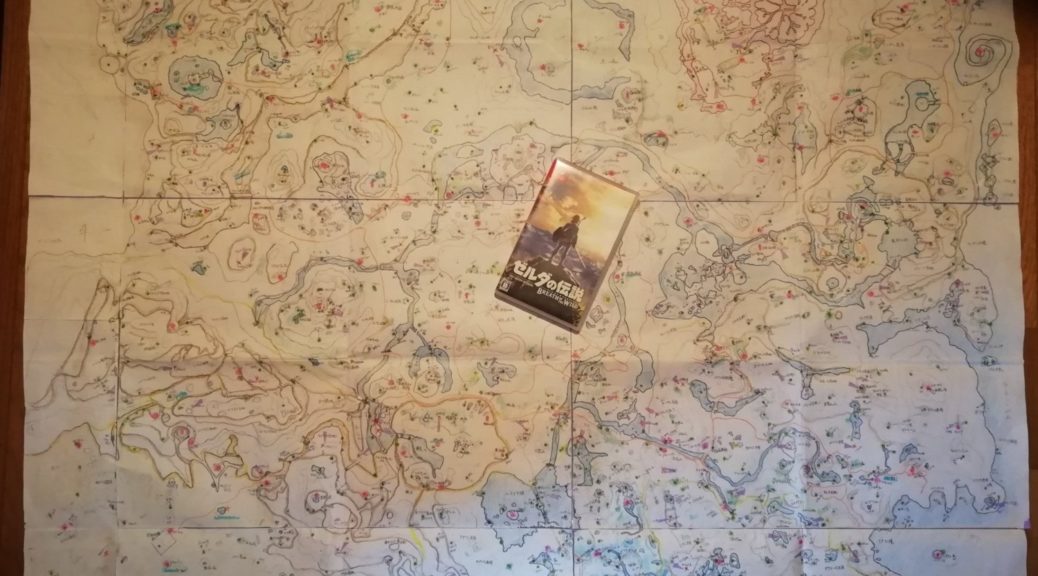 Mom Makes A Gigantic Hand Drawn Map Of The Legend Of Zelda: Breath Of The Wild
Mom Makes A Gigantic Hand Drawn Map Of The Legend Of Zelda: Breath Of The Wild
Japanese Twitter user itika89 has shared two photos of a gigantic hand drawn map of The Legend of Zelda: Breath of the Wild.
Itik89 revealed that the map was created by their mother. Besides drawing the terrain and landmarks that appear in Hyrule, itika89's mom included every single enemy, boss, shrine, and item accurately on the map, making the map a very comprehensive map: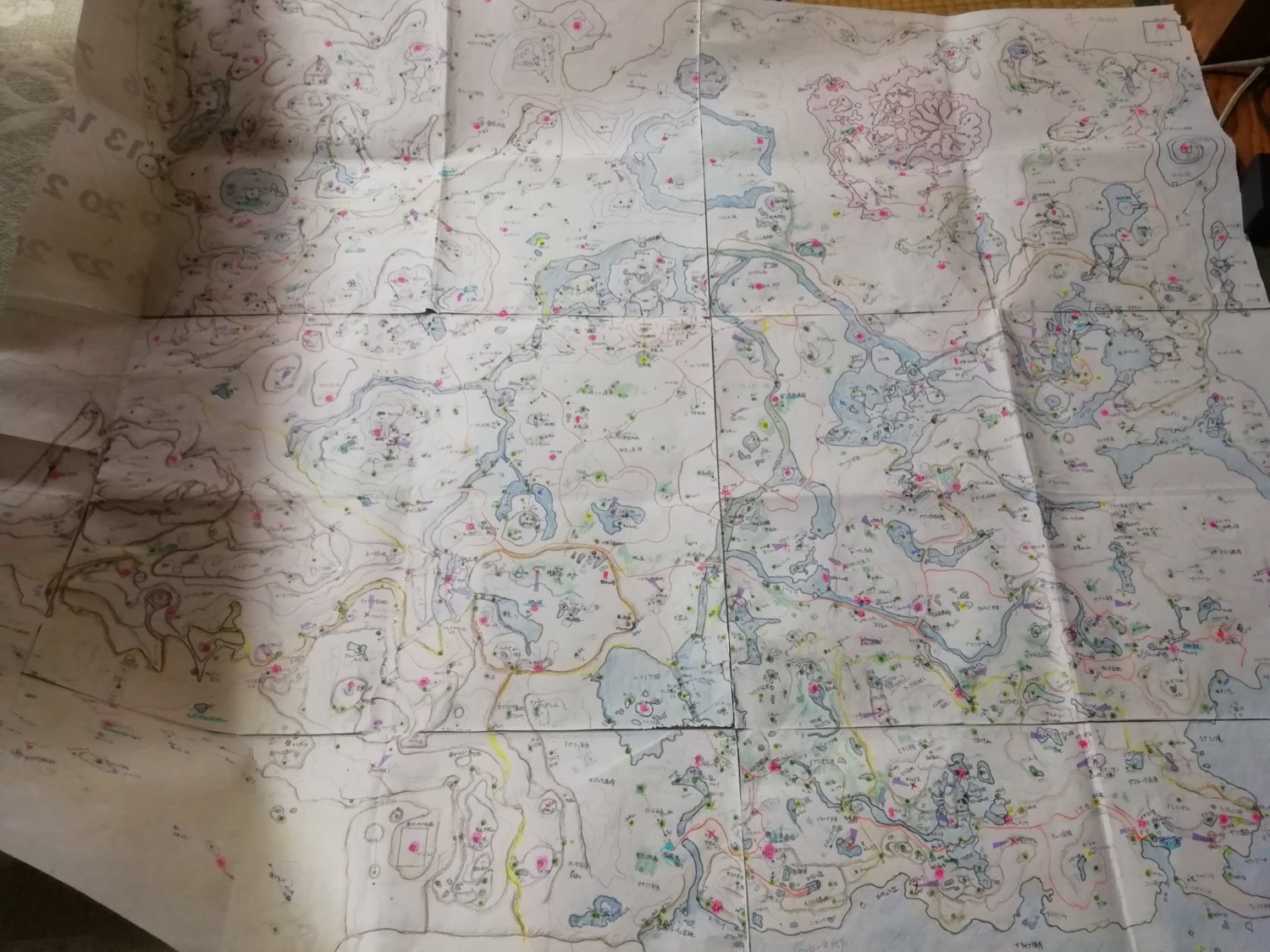 The hand drawn map is many, many times larger than the size of a Nintendo Switch physical game: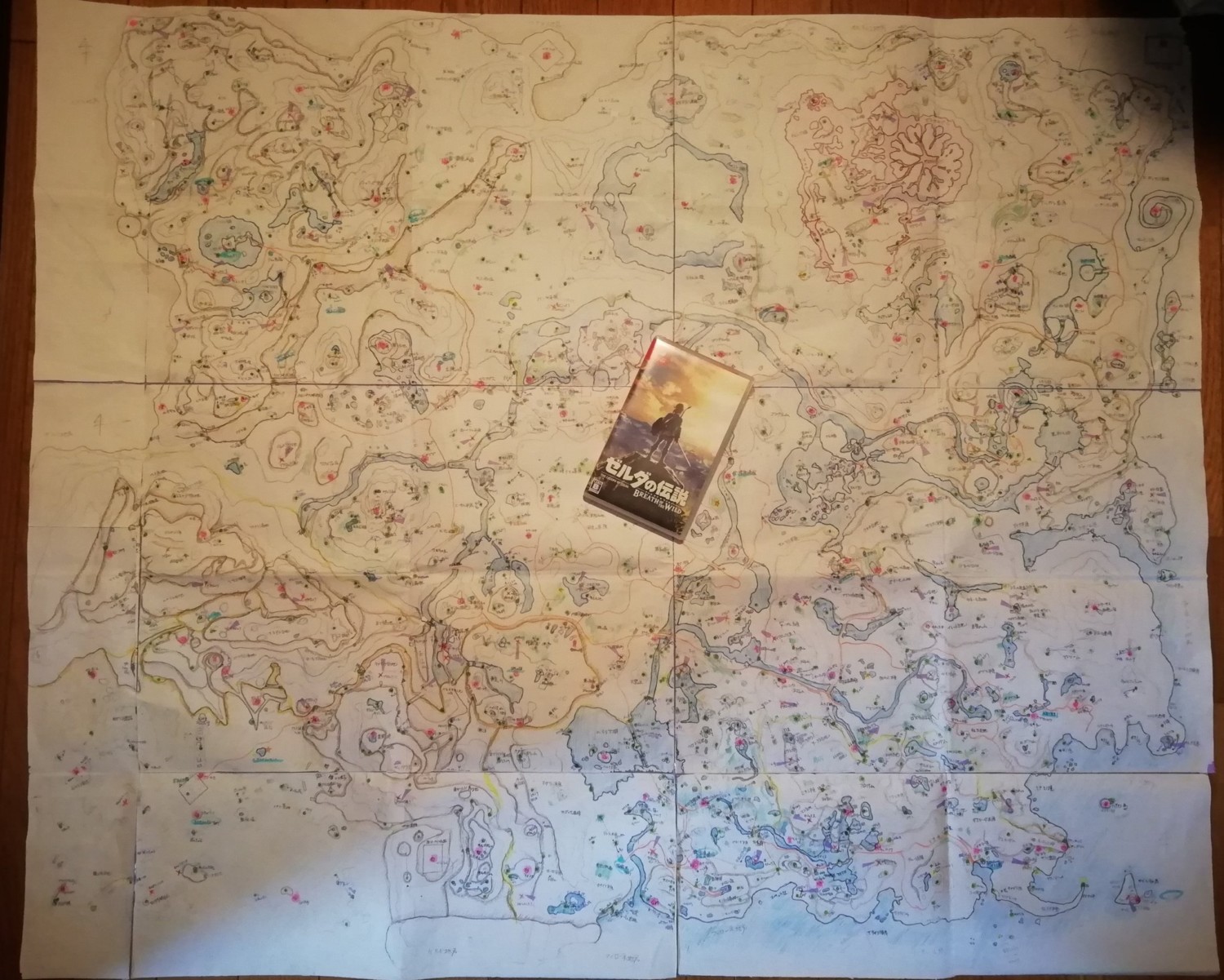 Thanks, Brandon.