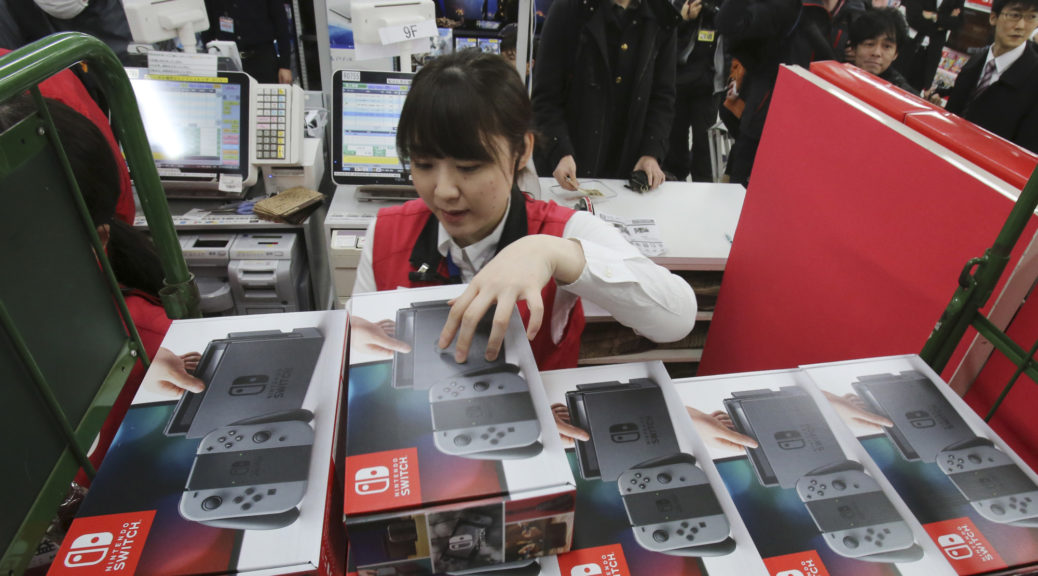 Musings: Splatoon + Monster Hunter is perfect 1 hit K.O. to Japanese Switch stock
Musings: Splatoon + Monster Hunter is perfect 1 hit K.O. to Japanese Switch stock
If the Nintendo Switch is hard to find now in Japan, it's going to become impossible for the rest of 2017.
The stock situation for Nintendo Switch in the land of the rising sun has been a total disaster from pre-launch to post-launch. Since Japan is Nintendo's home ground, you were probably thinking things aren't as bad as the US… right?
Let's rewind the clock back to January 21st 2017, the day when Nintendo Switch pre-orders officially started in Japan. It's almost 10 in the morning, and everyone is either anxiously waiting outside their favorite brick-and-mortar retailer… or spamming F5 on Amazon and Rakuten Books. The clock strikes 10 and in a flash, pre-orders were fully sold on Amazon and Rakuten Books (it lasted less than 2 minutes). HMV, Bic Camera, and Nojima saw their Switches fly out at dazzling speeds. Yodobashi miraculously survives the on-slaughter, taking pre-orders both in-store and online for hours.
The online My Nintendo Store featured Nintendo Switch customization for Joy-Con colors and straps. On the day of its opening (January 28th 2017), the site crashed from the extraordinary volume of gamers flooding the place. To be able to load the home page was considered a miracle. For anyone who was able to place an order for a Switch that day, it felt like striking jackpot.
Fast forward to March 3rd, the day Nintendo fans all around the world have been waiting for. Reports of Tokyo, Osaka, and Kyoto running out of walk-in Switch units spread across the country. If you're living in the countryside, you'd probably have a better chance. But not for long as gamers and scalpers from the city rush to fight for the last units.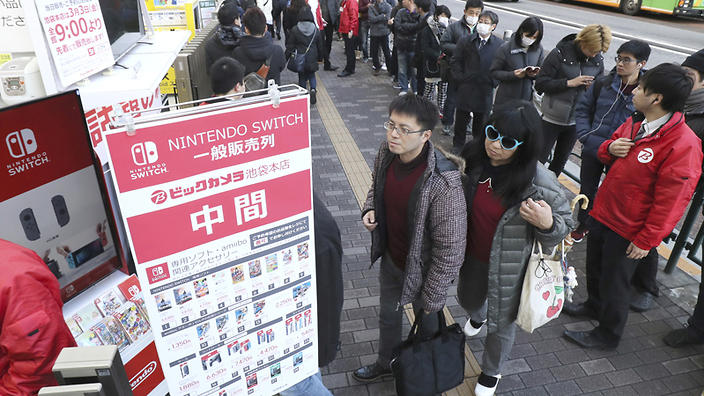 With the system virtually sold out at every corner of the country, scalpers begun to sell their latest catch for inflated prices on Amazon and Rakuten. While the Nintendo Switch retails for 32,378 yen, prices have been inflated up to 45,000 yen. And if you happen to find one in the country, take a good look at the price tag first – as you have walked into a scalper shop.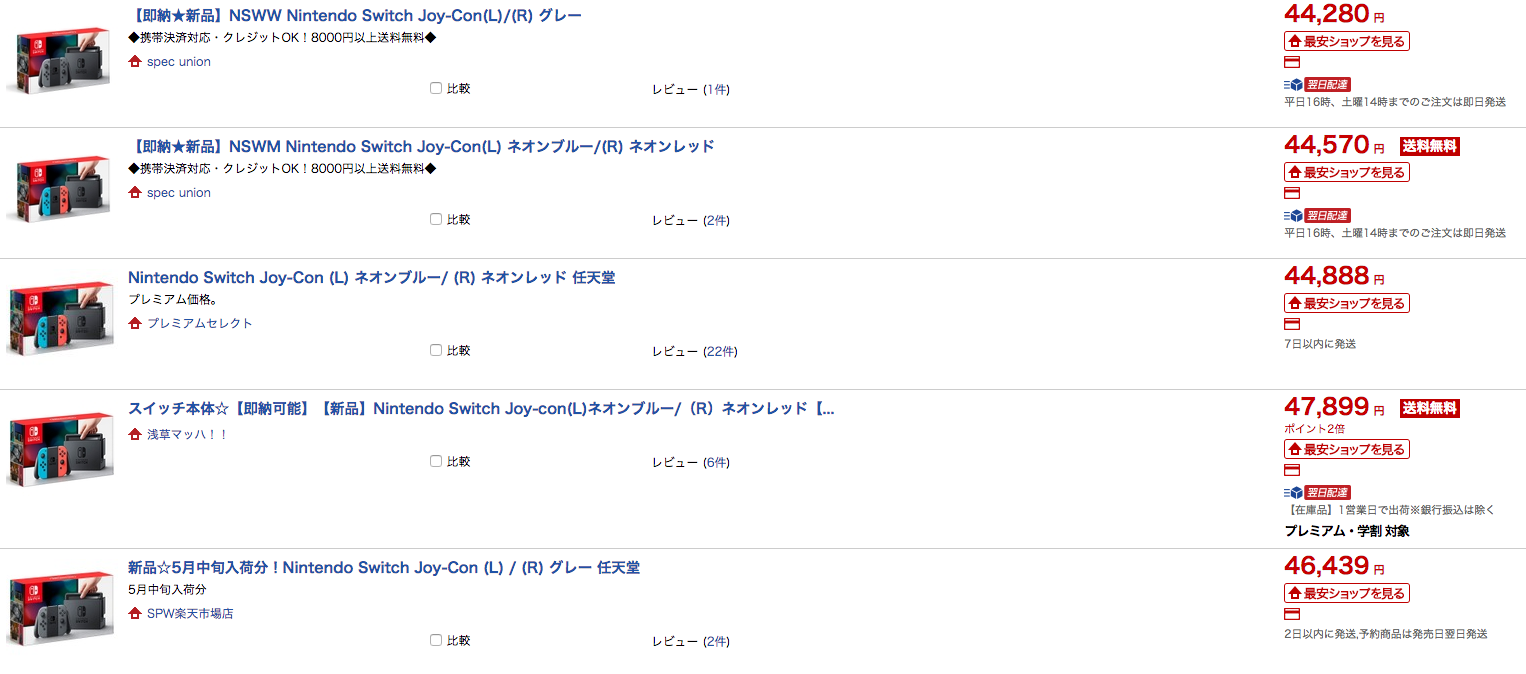 With the upcoming Splatoon 2 game launching on July 21st, things are certainly about to become much worst. Splatoon was a huge system seller for Wii U in Japan, and many were surprised by the speed of its ascension. A special Splatoon 2 Nintendo Switch bundle which comes with Neon Green and Pink Joy-Cons was reportedly sold out in less than 5 minutes. The demand of the game console will drastically outstrip supply leading to the launch of Splatoon 2.
This effect will be multiplied when Monster Hunter XX Nintendo Switch Ver. arrives roughly one month later after Splatoon 2 on August 26th. The mainline Monster Hunter games have stayed on Nintendo 3DS as long as anyone could have remembered, and it brought prosperity to both Capcom and Nintendo. With one new Monster Hunter title every year and at least 1 million copies moved for each in Japan, Nintendo 3DS sales rose from its close encounter with death. That's how thirsty Japanese gamers are for Monster Hunter.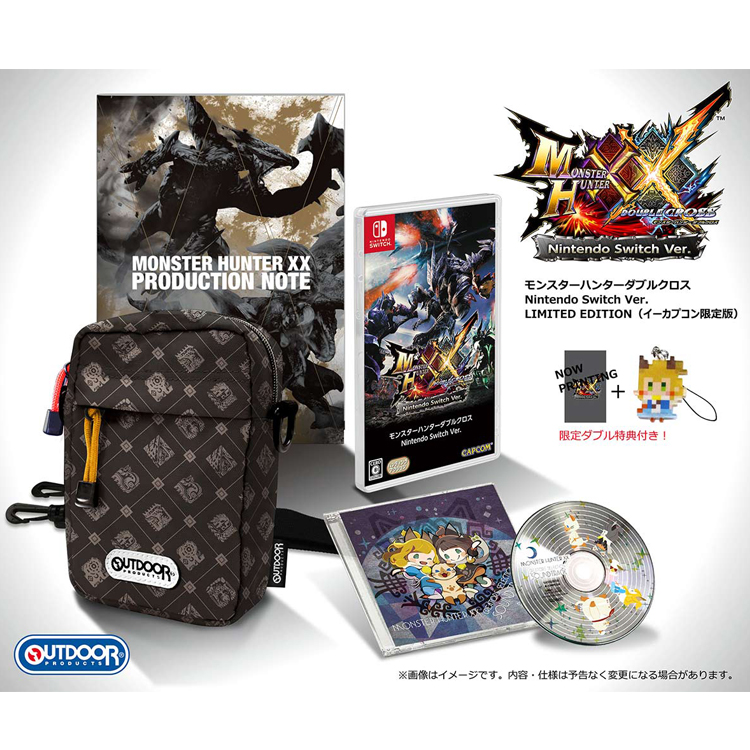 We bet our bottom dollar that the Nintendo Switch demand will outstrip supply a thousand times for the rest of the year in the land of the rising sun. And hopefully Nintendo makes enough Switches before hell breaks loose.