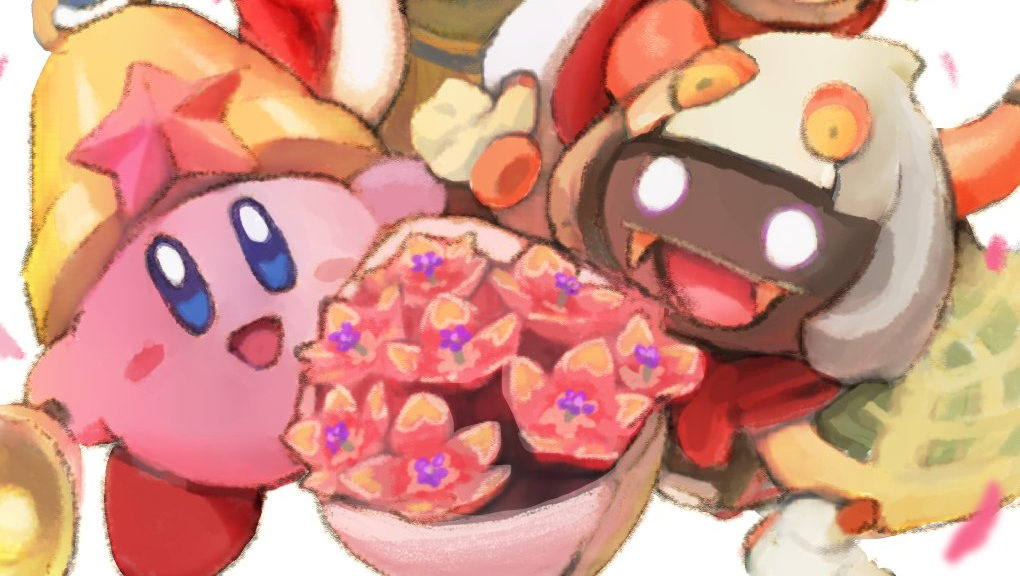 Nintendo Celebrates 5th Anniversary Of Kirby: Triple Deluxe With New Artwork And Team Kirby Clash Password
Nintendo Celebrates 5th Anniversary Of Kirby: Triple Deluxe With New Artwork And Team Kirby Clash Password
It looks like Nintendo hasn't forgotten the joyful adventures of Kirby: Triple Deluxe.
Today, the company celebrated the 3DS game's 5th anniversary in Japan with a new piece of adorable artwork. Additionally, Nintendo also released a new password that will unlock more freebies in the spin-off Team Kirby Clash Deluxe.
Check them out below!
ごきげんよう、タランザなのね。
なんということでしょう!そう…今日は『星のカービィ トリプルデラックス』発売5周年の、記念すべき日なのね!
あれからもう5年も経つなんて…そうなのねっ、今日もあの花に水をあげにいくのね!https://t.co/sJHXhecXVo pic.twitter.com/fBnlSEPGsM

— 星のカービィ (@Kirby_JP) January 11, 2019
Hi! It's Magolor! This month's password for US/EU region is here! Enter the password in Team Kirby Clash Deluxe to receive free items for a limited time! pic.twitter.com/7r9gk7LEak

— 星のカービィ (@Kirby_JP) January 11, 2019