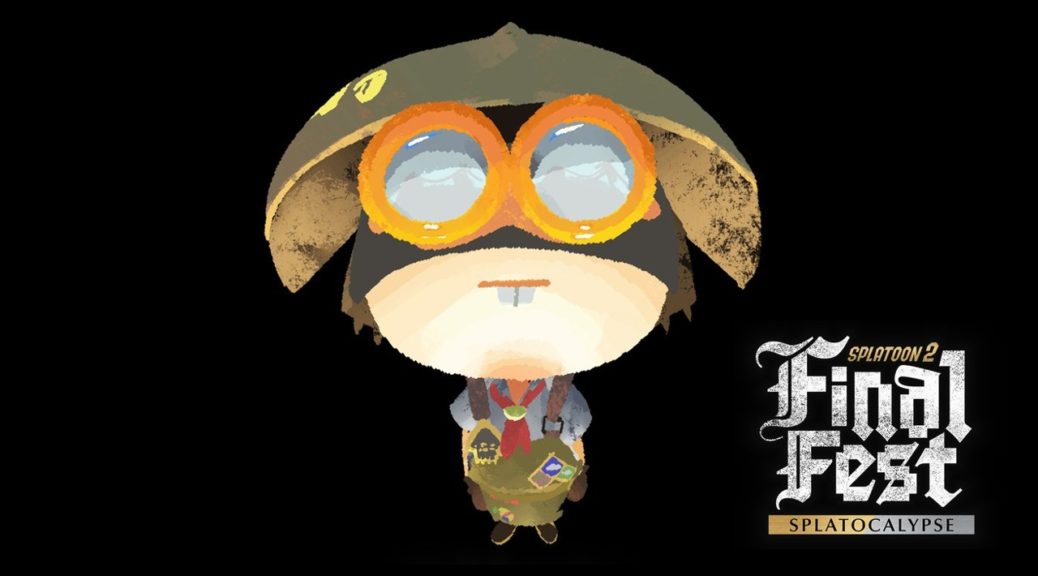 Nintendo Shares Sheldon Artwork For Splatoon 2's Final Fest
Nintendo Shares Sheldon Artwork For Splatoon 2's Final Fest
Looking forward to the upcoming Final Fest event in Splatoon 2? Now you can check out where another prominent Splatoon cast member stands in the impending Splatocalypse!
Nintendo has released high quality artwork for Sheldon, based on the event's key art. Interestingly, it looks like Sheldon will be going neutral – and is refusing to side with either Team Chaos or Team Order! Instead, he just seems content in having his weapons carried out into turf wars all the time…
【あなたはどっち派? ブキチ:中立】
「試しうちしていくでしか?」
この世にナワバリバトルがある限り、ブキを作り、それらに囲まれて暮らせればそれで良い。
それ以外に何が必要であろうか?
どんな世界になってもブキ愛は不変なのだ…#FinalFest pic.twitter.com/LaPXrAmQYy

— Splatoon(スプラトゥーン) (@SplatoonJP) June 30, 2019
"Neutrality. My role lies in permitting others to test my creations. As long as there's a turf war being waged in this world, I'll continue to make weapons. Ah, living surrounded by the fruits of my research…that's the life for me. No matter what state our world is in, society's love of weapons will never change."
The Final Fest will commence worldwide on 18 July 2019 – 21 July 2019.
(Thanks to @SWIZTASTIC for the rough translation.)
---
UPDATE: Here is the official English version of this post:
Sheldon: Neutral
"Go on! Give it a shot!" So long as the Turf War battles rage on, so too will Sheldon dedicate his life to crafting ink-based weaponry. This horseshoe crab cares not for the fate of Inkopolis…just so long as he can continue inventing. pic.twitter.com/aVbnve350r

— Nintendo Versus (@NintendoVS) July 1, 2019