Nintendo Surprises A Young Girl Impatient For Animal Crossing: New Horizons
Nintendo Surprises A Young Girl Impatient For Animal Crossing: New Horizons
Today we have a heartwarming story coming from Japanese Twitter user Umeda Temaki.
Temaki's first born daughter has been feeling impatient for Animal Crossing: New Horizons, which is scheduled to be released on March 20, 2020. So he suggested to his daughter to send a drawing to Nintendo, which she did.
To their surprise, less than a week later, Nintendo sent a letter addressed to Temaki's daughter. The company was considerate enough to use kanji that a young child could read. They even included some images from the game as well! Here's what they wrote (translated by NintendoSoup):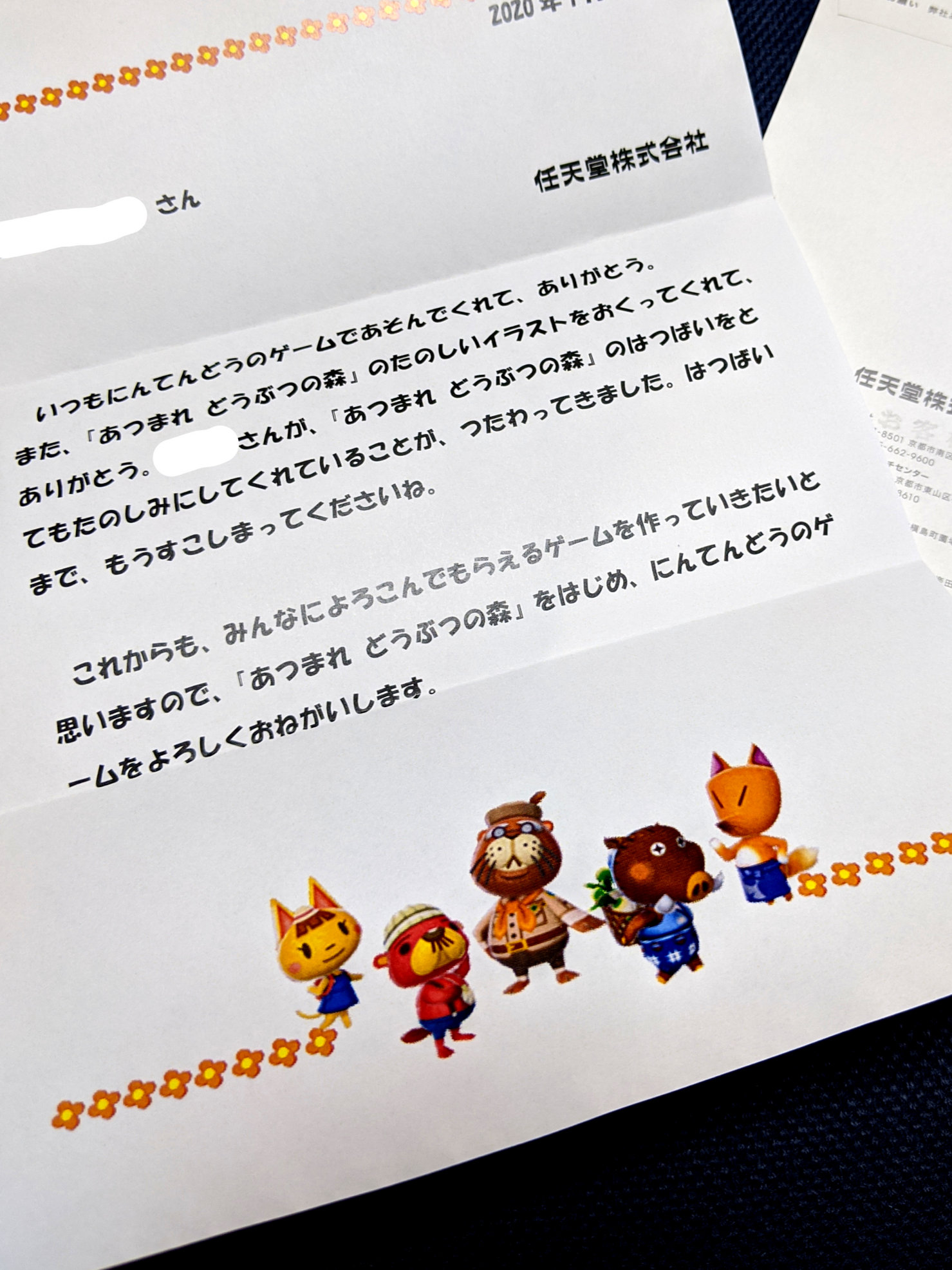 "Thank you for always playing Nintendo games.

Thanks for sending us your fun illustration of Animal Crossing: New Horizons. We've understood how excited you are for the launch of Animal Crossing: New Horizons. It'll be a little longer before the game's release, so we hope you will wait till then.

We hope to continue making games that bring happiness to everyone around the world. We hope you'll feel the same starting with Animal Crossing: New Horizons, and later our other games."
Temaki's daughter was very elated to receive a reply from Nintendo, calling that letter "a treasure". Temaki feels the letter was one that really "builds a relationship" with their daughter. Temaki's daughter also feels happy to know that the developers working on the game are happy with what they're doing.
What do you think? Let us know in the comments.
Thanks, Brandon.