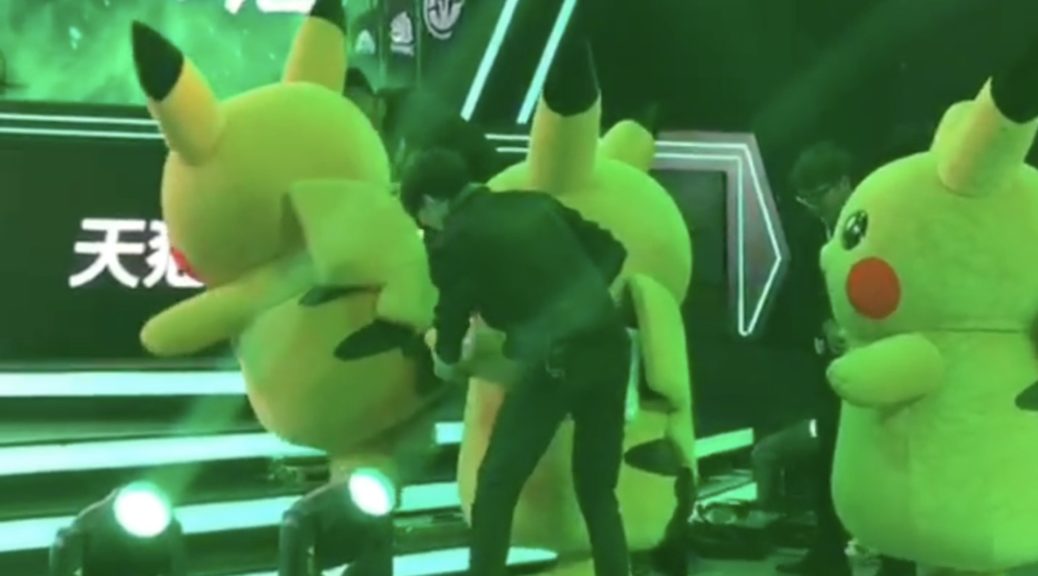 Pikachu Almost Fell Down At The Razer Launch Event In China
Pikachu Almost Fell Down At The Razer Launch Event In China
To celebrate the launch of the official Pikachu Razer PC accessories in China, Razer held a launch event where four Pikachu mascots appeared.
Now thanks to Razer CEO Min-Liang Tan, we have learned that the Pikachu mascots had a very hard time walking up the stairs. In fact, the first one almost fell. Due to their struggles a few staff members had to help the mascots get onto the stage safely.
Watch below:
If you wanna learn how it's like being in these Pikachu mascot suits, check out our report here.
What do you think? Let us know in the comments.