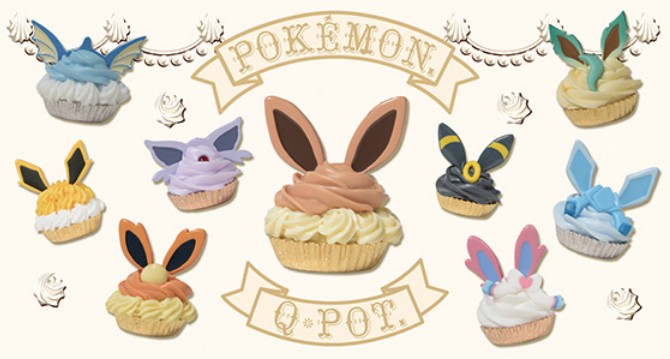 Pokemon And Q-pot. Reveal A Line Of Eeveelution Themed Cupcake Bag Charms
Pokemon And Q-pot. Reveal A Line Of Eeveelution Themed Cupcake Bag Charms
Last yer, Q-pot. and The Pokemon Company collaborated to create a Pokemon inspired dessert and candy line of keychains and charms.
Today both companies announced an Eeveelution line of dessert and candy bag charms, which will be available exclusively at Pokemon Center Online. There are nine different sets in total (to represent Eevee, Vaporeon, Jolteon, Flareon, Espeon, Umbreon, Leafeon, Glaceon, Sylveon) and each set contains a charm, charm packaging, and shopping bag.
Check out the pictures below:
International pre-orders will begin at NintendoSoup Store in February 2019.