Pokemon Center's Newest Transform! Ditto Plushies Are Out Now
Pokemon Center's Newest Transform! Ditto Plushies Are Out Now
Pokemon fans couldn't get enough of the Transform! Ditto Pokemon Center Original plush series that first started years ago. So the Pokemon Center has released even more of these Ditto face Pokemon!
This week, five new faces (or rather Pokemon) – Dragonite, Magikarp, Lapras, Sableye, and Omanyte have joined the Transform! Ditto plush and mascot lineup. They are now available for purchase on Amazon Japan (purchase links provided below). Check out our guide first if you are new to shopping on Amazon Japan.
Who's there…
No… stop staring into my soul..
…that's better. Here's a look at all five plushies!
Transform! Ditto Plush: Dragonite / Magikarp / Lapras / Sableye / Omanyte
And a look at the side and back of these plushies.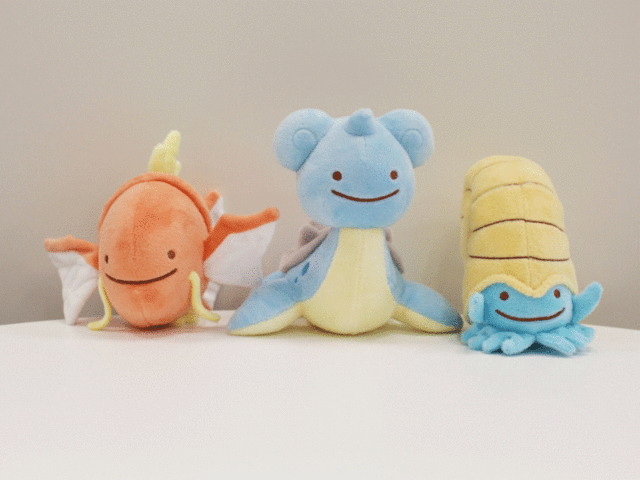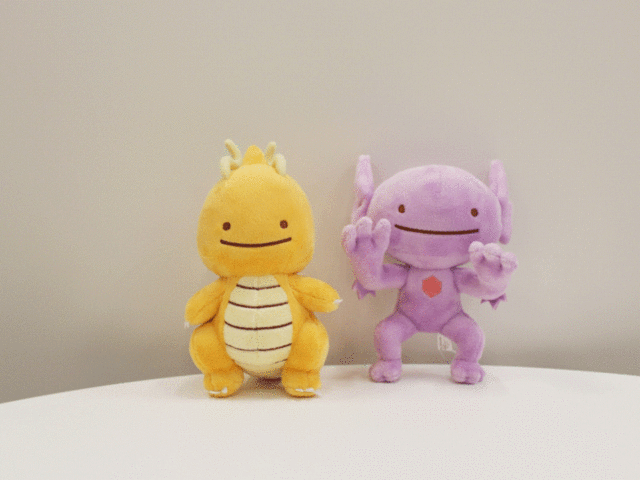 You aren't Magikarp, aren't you?
And now a look at the cheaper and smaller mascots, which have a keychain attached at the top.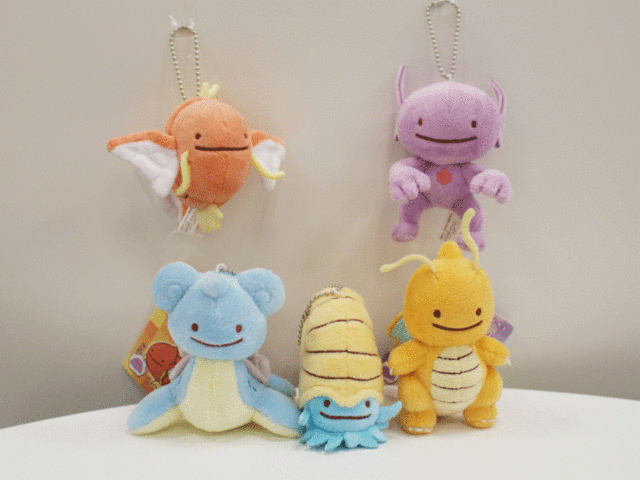 Transform! Ditto Mascot: Dragonite / Magikarp / Lapras / Sableye / Omanyte