Pokemon Scarlet/Violet Receives Starter Statue And Steelbook Pre-order Bonuses In France
Pokemon Scarlet/Violet Receives Starter Statue And Steelbook Pre-order Bonuses In France
French retailers have begun opening pre-orders for Pokemon Scarlet And Violet, including some special pre-order bonuses.
Firstly, retailer Micromania will be offering a 7cm tall statue of Sprigatito, Fuecoco, and Quaxly for pre-ordering the game on their website. The pre-order bonus is retroactive, meaning that players who already pre-ordered the game prior to this bonus being announced will be eligible to receive it.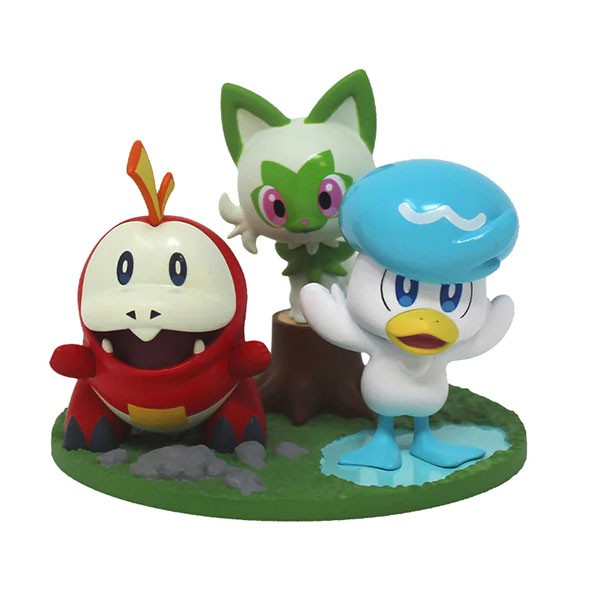 Next, retailer Fnac has announced they will be offering Pokemon Scarlet And Violet steelbook cases with their pre-orders. The case features the legendary Pokemon Koraidon or Miraidon on the cover, and a Terastal crystal pattern on the inside:
Other French retailers have also revealed a Steelbook case specifically for the Dual Pack edition, which is a dazzling golden color with Koraidon on the front and Miraidon on the back, capable of holding both cartridges inside.
Although the statue is exclusive to Micromania, it is likely that the steelbooks will also be offered by retailers outside of France. Stay tuned for more as it comes.
What do you think? Let us know in the comments.