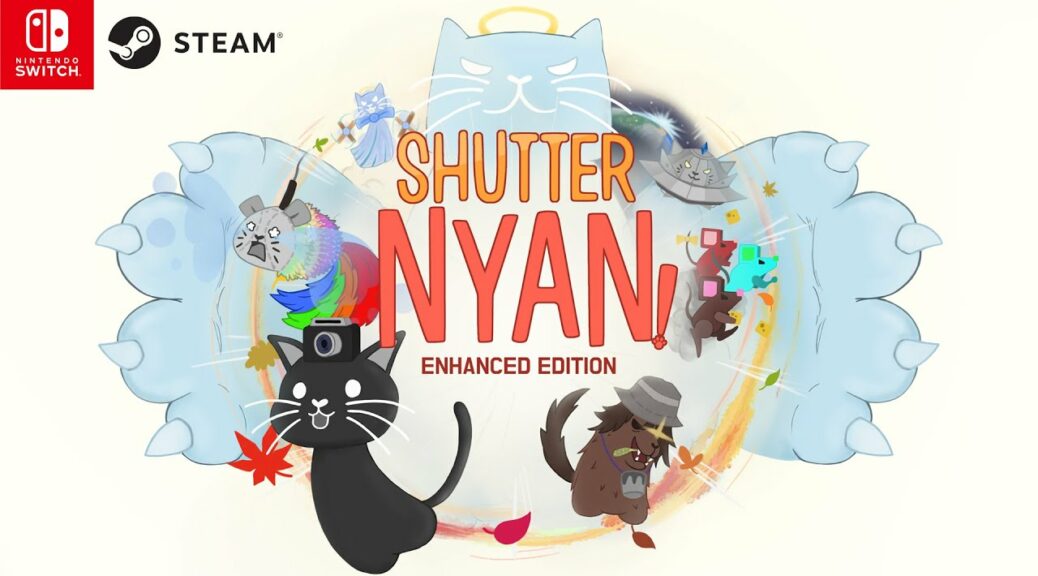 Shutter Nyan! Enhanced Edition Launches For Switch On October 20, 2022
Shutter Nyan! Enhanced Edition Launches For Switch On October 20, 2022
An adorable feline adventure will soon be making its way to Switch owners next month!
Publisher CFK has shared that Shutter Nyan! Enhanced Edition will be heading to the Switch eShop on 20 October 2022. The game will see players guiding a friendly cat through a mysterious world, as it uses a curious camera to restore the happiness of a dear friend.
Check out the official trailer below:
● The adventures of a kitty who just wants to see its friend's smiling face again

As our protagonist kitty goes over to comfort its grieving friend, a sudden gust of wind carries it and its friend's camera off to unknown parts of the world. In order to bring happiness back to its friend's life, our cat hero ventures through that world to collect memories scattered about and restore the photos destroyed in the fall.

Players use the friend's camera to copy various objects and use them to help our kitty avoid danger or battle enemies. As they do, players will explore the stage in search of hidden secrets and learn about the memories the cat and its owner carry.