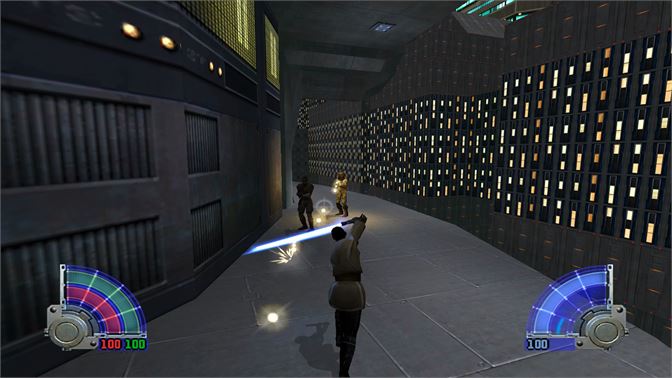 Star Wars: Jedi Knight: Jedi Academy For Switch Might Launch Around March 26, 2020
Star Wars: Jedi Knight: Jedi Academy For Switch Might Launch Around March 26, 2020
Last year, publisher and developer Aspyr had confirmed that Star Wars: Jedi Knight: Jedi Academy would hit Nintendo Switch and other consoles in Spring 2020. It's been awhile since we last heard about the game – but some hints from another console might have let the cat out of the bag!
Namely, Sony's own PlayStation website has listed the game for a 26 March 2020 release on the PS4 – which implies that the console port could arrive in a similar time-frame for Switch fans. Compounding this possibility are earlier rumors that a Nintendo Direct might broadcast on the same day – which means the game could even be announced as a shadow-drop!
Of course, we would like to urge readers to take this speculation with a grain of salt for now, as Aspyr has been keeping quiet on the matter. Additionally, the rumors about a Nintendo Direct on 26 March 2020 are still uncertain at best.
We'll report back as we hear more. Stay tuned!