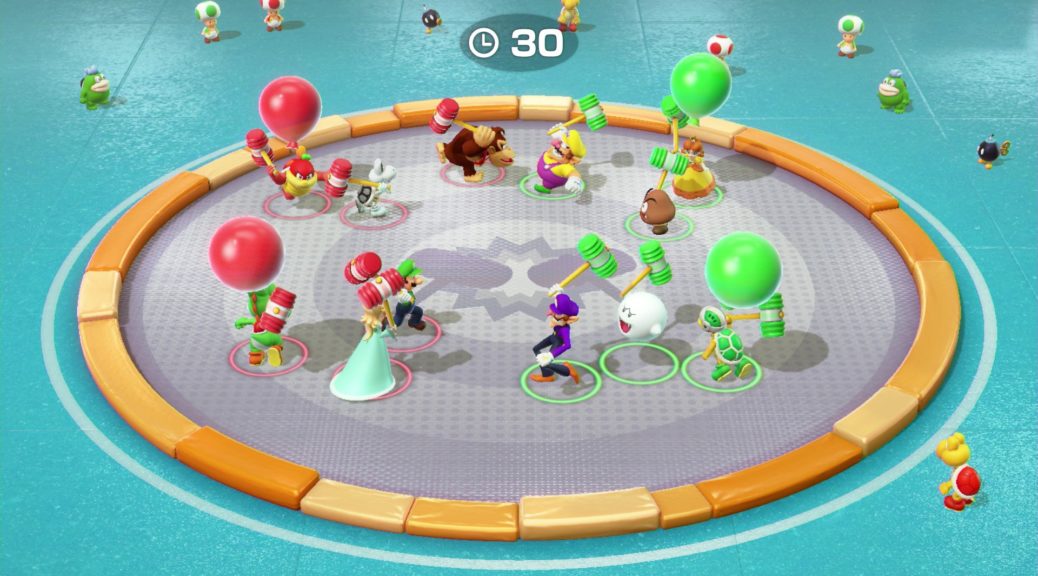 Super Mario Party Is Not Compatible With Handheld Mode Either
Super Mario Party Is Not Compatible With Handheld Mode Either
We have some bad news for those of you planning to pick up a copy of Super Mario Party next month.
It appears that the game will not be playable in Handheld Mode, but only TV Mode and Tabletop Mode. What that means is if you're outside your home, you can't play Super Mario Party when both Joy-Con are attached to the Switch console.
The reason behind this is because most of the mini games in Super Mario Party require motion controls (one Joy-Con per player), and that's simply impossible in Handheld Mode. So at the time of writing, the following control options are not supported in Super Mario Party: Nintendo Switch Pro Controller, Joy-Con Pair, Joy-Con Grip.
See below for an example:
What do you think? Let us know in the comments below.
UPDATE: The official website lists as follows:
TV Mode: Supports 1 – 4 players.

Tabletop Mode: Supports 1 – 4 players.

Handheld Mode: Not compatible.
Joy-Con Pair: Not compatible

Joy-Con Grip: Not compatible

Split Joy-Con: Compatible

Nintendo Switch Pro Controller: Not compatible