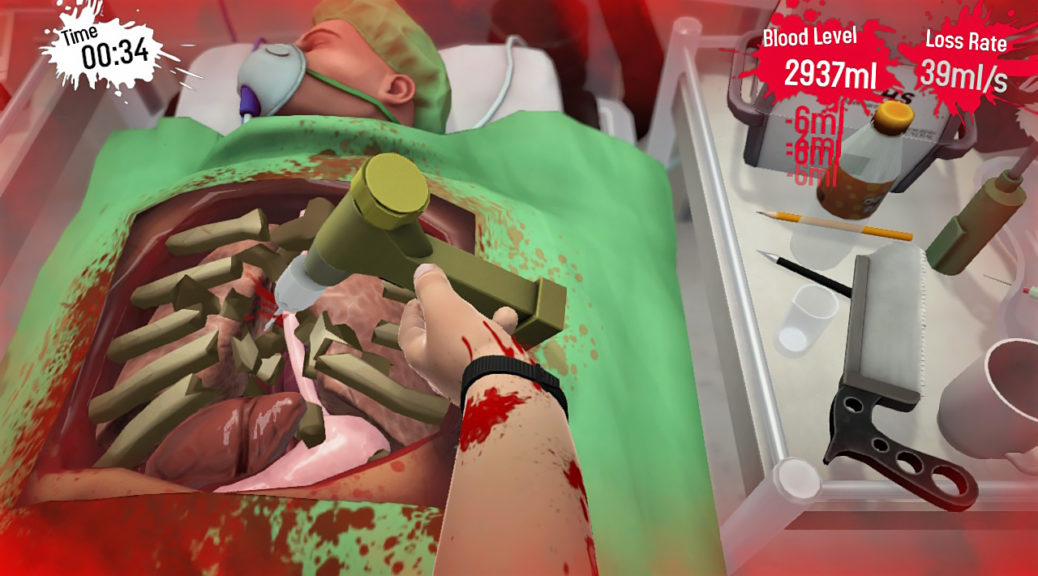 Surgeon Simulator CPR Gets A Gory Nintendo Switch Trailer, First Screenshots
Surgeon Simulator CPR Gets A Gory Nintendo Switch Trailer, First Screenshots
Bossa Studios has published a new teaser trailer for Surgeon Simulator CPR, coming to Nintendo Switch later this year.
The short trailer features influencers such as PewDiePie and Fernanfloo. A release date for Surgeon Simulator CPR will be announced in the near future.
Check out the trailer, first screenshots, and details below.
Surgeon Simulator – the critically-acclaimed operation sim by Bossa Studios – recently confirmed its highly-speculated port for Nintendo Switch, having only hinted at the release earlier in July with an 18 second Teaser Trailer. Launching this Autumn and titled "Surgeon Simulator CPR" (Co-op Play Ready), Bossa Studios has now released the very first footage of the upcoming game in the form of a brand new Announcement Trailer; a gloriously gory live action feature, which brings with it a whole new meaning to the term 'operating on the go'…

Taking on the role of Nigel Burke – a would-be surgeon with a less-than-conventional toolkit – the game sees players perform terrifying transplants in theatre, high-pressure procedures in an ambulance, and anti-gravitational operations in space! But it's Surgeon Simulator's notoriously difficult controls for which the game was originally celebrated, with previous ports on PC, PS4, PSVR and iOS spawning over 2 million fanmade instructional videos, not to mention a strong influencer following including PewDiePie, Fernanfloo and JackSepticEye.

Fully revived and feeling better-than-ever, the upcoming Nintendo Switch version takes advantage of the console's much-lauded functionalities to create the most immersive surgeon experience yet. By snapping out a Joy-Con controller, players will be able to swap to motion controls at any time for nail-biting precision, while HD Rumble will help bring the full roster of tools – from hammers to hatchets, buzzsaws to laser pens – to life like never before!

Also taking advantage of Nintendo's split Joy-Con support, players will be able to tag a second surgeon in at any time, whether it's at home or on the go, to immediately launch local co-op play! Because sometimes you need a second opinion…

Containing all the original heart-in-your-mouth (or wherever else you decide to put it!) operations, including the additional teeth and eye transplants from the A&E Edition, Surgeon Simulator CPR also includes the highly-classified Alien Autopsy mode, too! Coupled with the console's effortless portability and multitude of play options, it's safe to say operating on the go's never been easier!