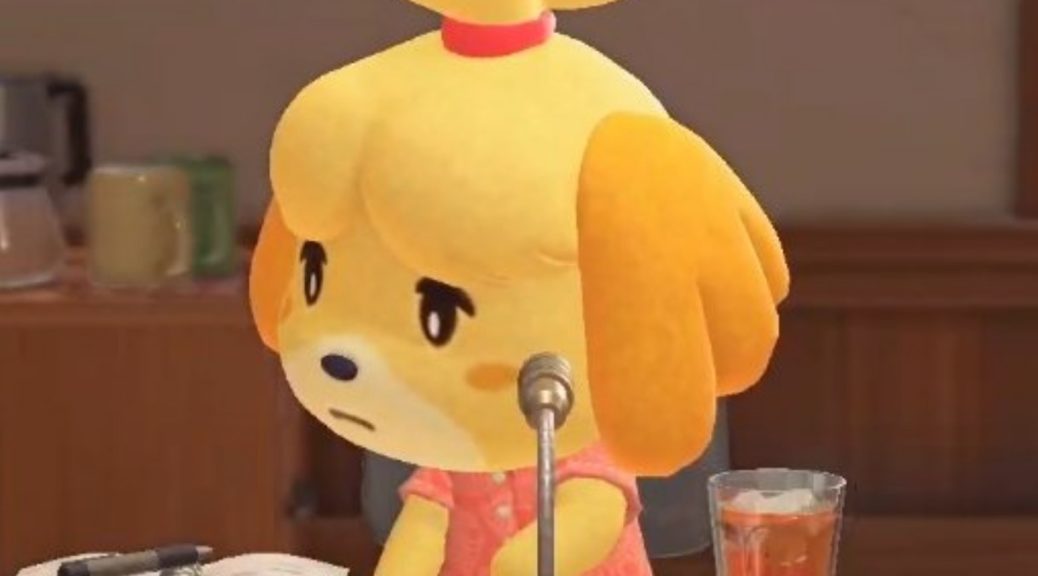 The Japanese Laugh At The Animal Crossing Fans Who Believe Isabelle Was Drinking Whiskey
The Japanese Laugh At The Animal Crossing Fans Who Believe Isabelle Was Drinking Whiskey
During the latest Animal Crossing: New Horizons Direct, there was a short scene of Isabelle at the Town Hall with a glass of brown looking liquid.
After the Direct concluded, many Isabelle fans tried to guess what she was drinking, and many seem to agree that she was drinking whiskey. This, in turned, spurred many pieces of fan art of an alcoholic Isabelle:
should have known Isabelle was a alcoholic pic.twitter.com/YlCVj3SITH

— ? Salva-taro ? (@TwilightYonder) February 20, 2020
no one told me Isabelle was gonna be slammin back whiskey on the rocks in the new #AnimalCrossing pic.twitter.com/Hkf93IdhHn

— Gafy (@gafy64) February 21, 2020
#isabelle
whiskey on the rocks means shes a milf righ? pic.twitter.com/wDhxJXdfV4

— Granny Peach?comm open? (@peachkuns) February 21, 2020
However, the Japanese don't believe Isabelle is drinking whiskey, and they found that pretty ridiculous too. Unlike those in the west, they believe she was drinking barley tea, which is a non-alcoholic drink (translated by NintendoSoup):
しずえさんのそばにある飲み物、麦茶なんだろうけど海外ニキたちはウイスキーって言ってるの草 pic.twitter.com/abu7zSyytH

— ラーメンうすしお? (@raamennususio) February 26, 2020
"I guess the beverage close to Isabelle is a glass of barley tea, LOL at those in the west who think it's whiskey."
海外の方に麦茶が謎の飲み物ってのは知ってるけど、ウイスキーロックで飲んでると思われてるのは流石に笑うw https://t.co/EHkFsqNMpx

— えぬまる (@enumaru) February 25, 2020
"I guess those living overseas have no idea that the mysterious beverage is barley tea, so they thought it was whiskey. HAHAHA"
FF以外から失礼しますm(__)m
山手線の広告でこれも出てるから……????????? 笑 pic.twitter.com/FTeGgz9lFi

— miri㍉ (@Mirihtmr) February 26, 2020
"Look what just appeared on the Yamanote train line" – "Whisky = Scotland, Whiskey = Ireland. Though the whiskey in Japan is usually Scott Whiskey, many use the term 'Whisky' instead."
What do you think?