The Last Story II Listed For Nintendo Switch In Germany
The Last Story II Listed For Nintendo Switch In Germany
MediaMarkt, one of the largest retailers in Germany, has put up an interesting pre-order listing on their website today.
The listing is for The Last Story II, a sequel to The Last Story for Wii. What makes this listing interesting is the fact that the tentative boxart has a logo: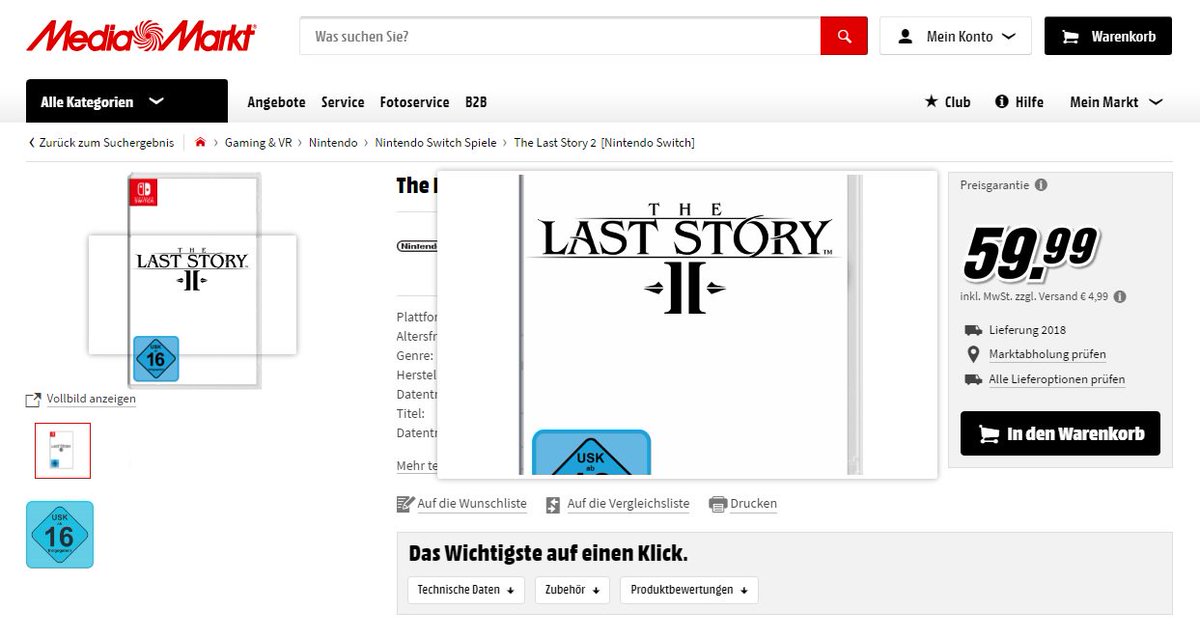 Keep in mind that nothing has been confirmed officially at this point of time. We might hear more about this at The Game Awards if it turns out to be true.
Also last week, Assassin's Creed Compilation was listed on the very same website for Nintendo Switch. Although it's probably just a coincidence, Nintendo registered a trademark for The Last Story in Japan last week.
What do you think? Let us know in the comments.