This Is What Nintendo Told A Fan Asking About Tokyo Mirage Sessions #FE Encore's Censorship
This Is What Nintendo Told A Fan Asking About Tokyo Mirage Sessions #FE Encore's Censorship
Yesterday, we learned that all versions of Tokyo Mirage Sessions #FE Encore, whether sold in Japan or the west, have been censored.
Japanese fans of the game were obviously unhappy about the move, so one of them, guntose, sent an email asking Nintendo to clarify the differences between the uncensored Japanese Wii U version and censored Switch version for the sake of all users living in and outside Japan.
Guntose soon received an email from Nintendo's customer support team. The representative apologized to them and said that besides the information available on Tokyo Mirage Sessions #FE Encore's official website, they couldn't comment any further to customers at this time.
The rep also said they would forward guntose's feedback to the "appropriate department", so hopefully Nintendo will listen: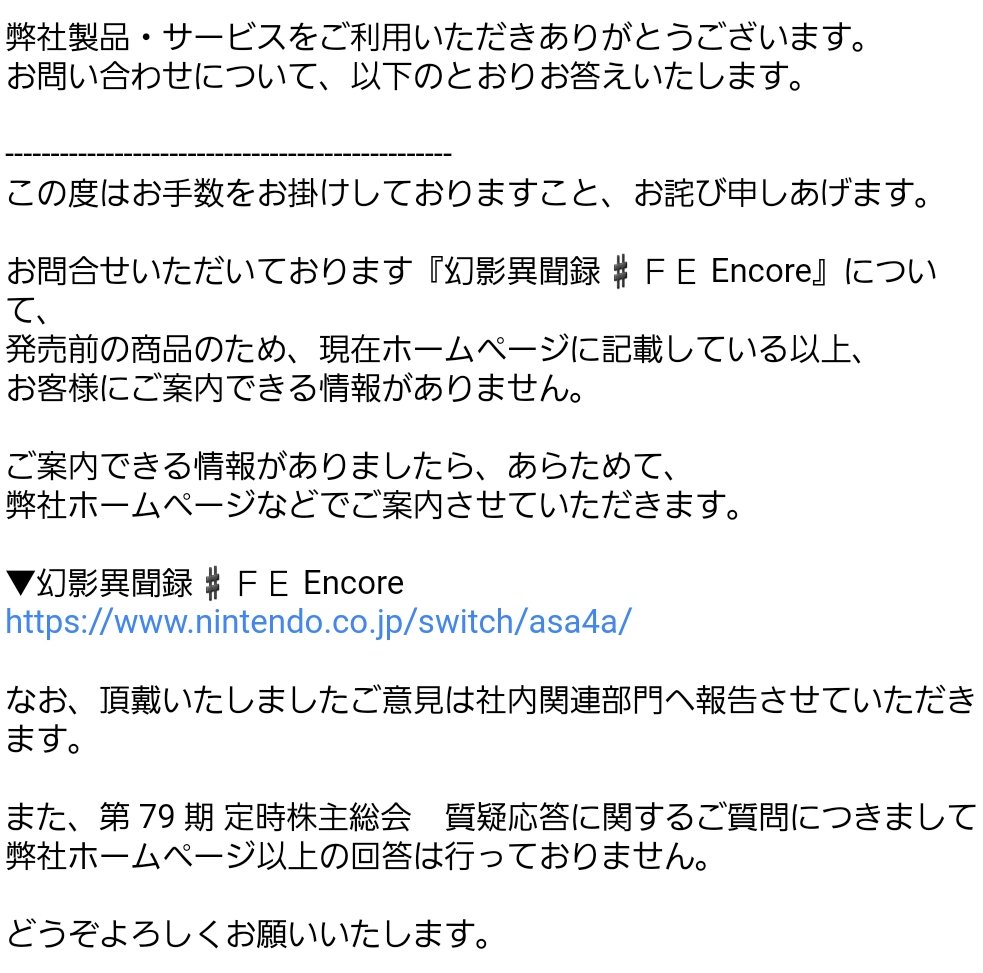 What do you think? Let us know in the comments.
Thanks, Brandon.