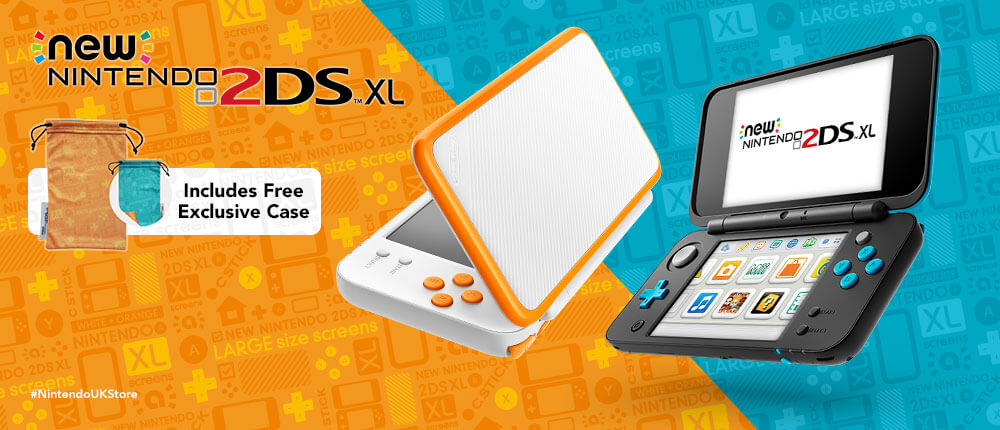 UK: New Nintendo 2DS XL pre-orders now available on Nintendo Store
UK: New Nintendo 2DS XL pre-orders now available on Nintendo Store
The official Nintendo UK Store has just begun pre-orders for the Black/Turquoise and White/Orange New Nintendo 2DS XL systems.
As a special bonus, every system pre-ordered from the Nintendo UK Store will come with a turquoise and orange reversible cover.
You can pre-order your very own New Nintendo 2DS XL here.
The New Nintendo 2DS XL is the latest addition to the Nintendo 3DS family with a budget price point. It has every feature the New Nintendo 3DS XL offers, but without the 3D effect gimmick. The system releases in Europe and North America on July 28, 2017.