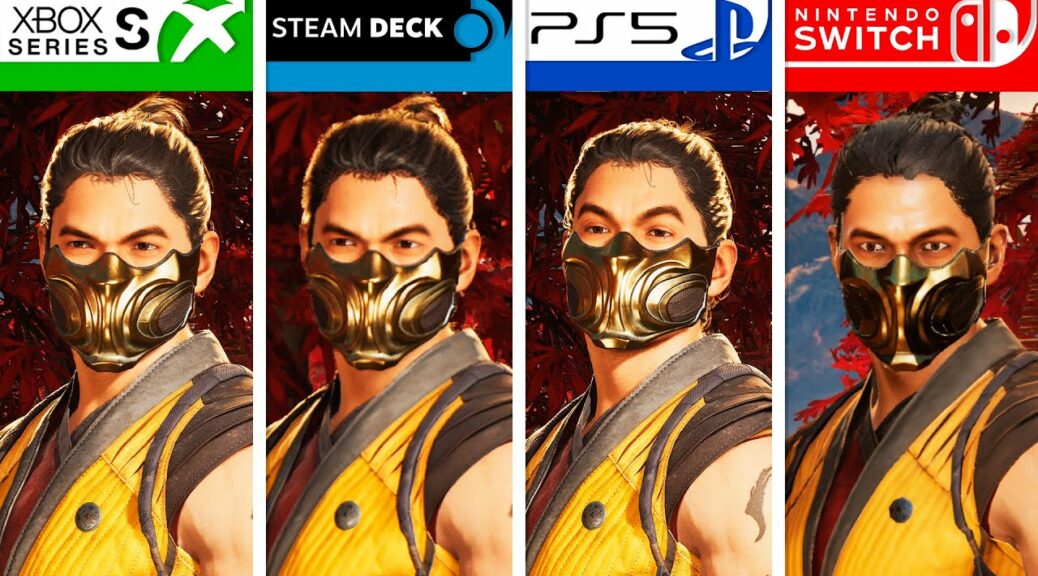 Video: Mortal Kombat 1 Switch Graphics Comparison
Video: Mortal Kombat 1 Switch Graphics Comparison
Last week, Netherrealm released Mortal Kombat 1, the latest entry in their long-running fighting game series, on Switch and other current platforms.
For everyone curious, Youtuber ElAnalistaDeBits has released a video comparing the graphics of the Switch version to the Steam Deck, XBox Series X, and PS5. Although the Switch version usually runs at 900p and ~60fps while docked and 720p in handheld mode, it has dynamic resolution, meaning that it could drop to as low as 640p (docked) or 480p (handheld).
This means that the Switch version's visuals have the potential to drop significantly in quality compared to the other versions, as you can see in ElAnalistaDeBits' video below:
What do you think? Let us know in the comments.