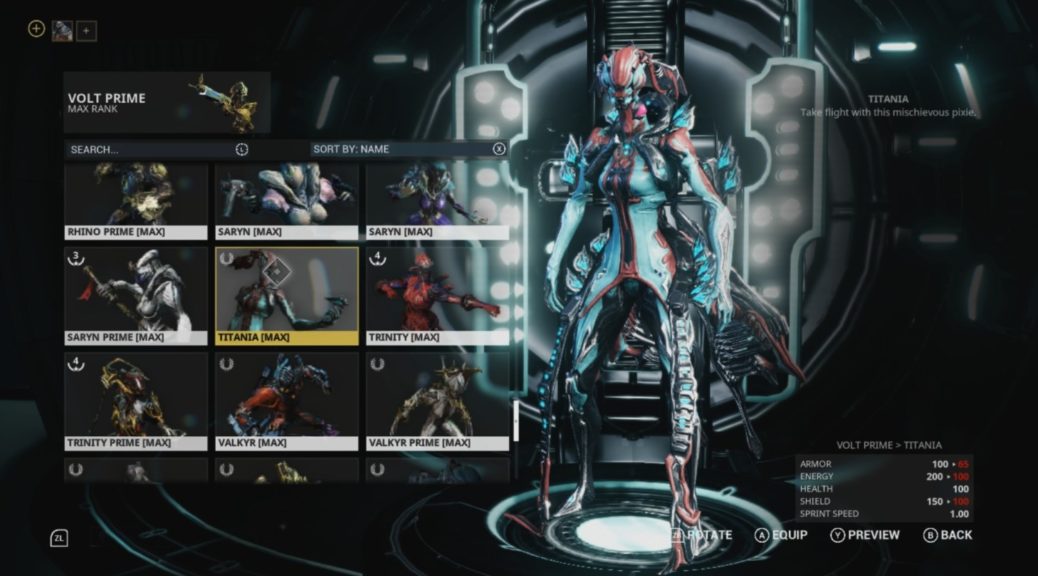 Warframe Switch Tech Analysis Shows The Game Runs Better In Handheld Mode
Warframe Switch Tech Analysis Shows The Game Runs Better In Handheld Mode
Digital Foundry has released their tech analysis video for Warframe, which launched on Nintendo Switch last week.
Here are some key takeaways from the analysis – the game runs between 540p and 720p on TV Mode, while it can drop to as low as 432p in Handheld Mode. The frame rate stays mostly at 30 fps but could dip anytime. To improve the game's resolution, players can choose to turn off some effects in the settings menu.
Interestingly, Warframe runs better in Handheld Mode than TV Mode, as some effects are deactivated automatically when the game runs in Handheld Mode.
What do you think? Let us know in the comments.