Wii Sports Resale Prices Surge Amid Coronavirus Outbreak
Wii Sports Resale Prices Surge Amid Coronavirus Outbreak
While the world pays attention to the rising prices of the Nintendo Switch and Ring Fit Adventure, one game, which has also seen its price, has went unnoticed – Wii Sports.
In the last month since the coronavirus outbreak erupted in the west, resale prices for Wii Sports have surged from a little over USD10 to somewhere between USD25 and USD26. This shows that those who are quarantined and still playing their Wii consoles in 2020 are looking for something to exercise and keep fit, and thus Wii Sports, which is no longer in print, is seeing higher demand.
Check out the chart below: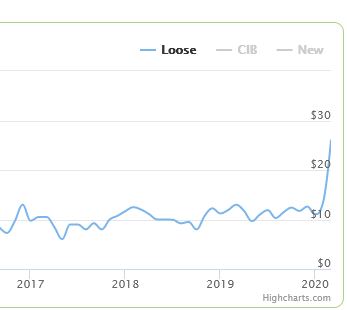 What do you think? Let us know in the comments.