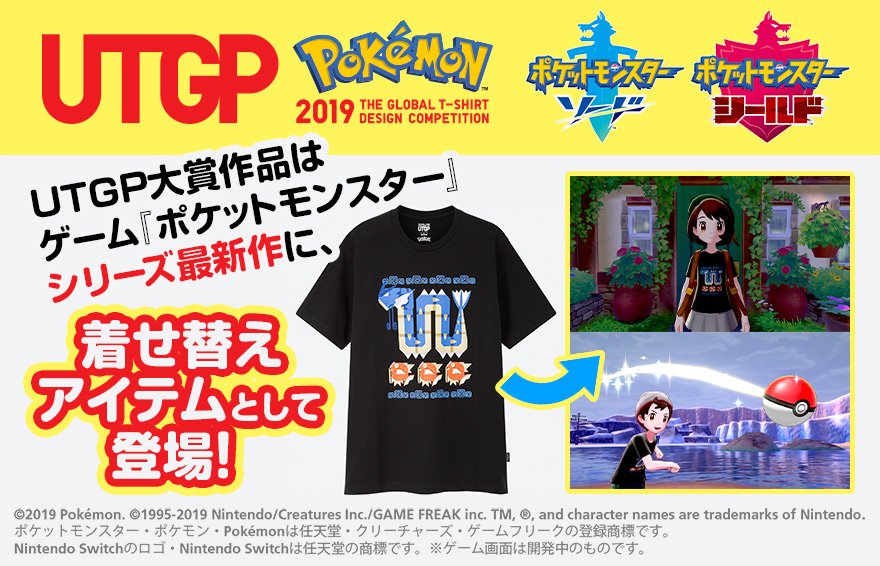 Winner Of Uniqlo's Pokemon UTGP 2019 Competition Caught Violating Rules
Winner Of Uniqlo's Pokemon UTGP 2019 Competition Caught Violating Rules
Earlier today, Uniqlo and The Pokemon Company announced the Gyarados and Magikarp artwork submitted by Chinese artist Li Wen Pei won the Pokemon UTGP 2019 (Uniqlo T-shirt Grand Prix 2019), which means he won USD10,000 and the privilege to have his T-shirt appear in Pokemon Sword and Shield.
Unfortunately it appears that Wen Pei has flouted rules of the competition after Pokemon fans in mainland China discovered that the same artwork is being sold as merchandise on TaoBao:
After the discovery accusations that Wen Pei plagiarized his work starting surfacing on the Internet. Wen Pei denied these accusations and said the following on his Weibo account:
"Hello everyone. I sold a small number of smartphone cases with the same artwork (before I submitted it for Pokemon UTGP 2019). Unfortunately there are pirates who have pirated my artwork. Therefore please do not share the pirated goods."
Even if what Wen Pei claimed was true, what he said was a violation of the UTGP 2019 rules, which state that artists must only submit original artwork that have never been published anywhere before. After realizing this, Wen Pei has deleted the self-incriminating message and wrote he has "explained the situation to Uniqlo".
At this point of time it is uncertain what The Pokemon Company and Uniqlo will do to Wen Pei. We will have to wait and see whether they decide to disqualify him or close an eye.
Thanks, Feep.