You Can Now Upgrade Your Nintendo Switch Online Individual Plan To A Family Plan
You Can Now Upgrade Your Nintendo Switch Online Individual Plan To A Family Plan
Starting today, you can upgrade your Nintendo Switch Online Individual Membership to a Family Plan at a discounted rate.
For example, if you have 100 days left in your Individual Plan, multiply 6 yen with 100 days and you will get a 600 yen discount when you upgrade your plan to a Family Plan.
To upgrade, head over to the Nintendo eShop, select the Nintendo Switch Online section, view the Membership Plans, and select "buy Family Plan".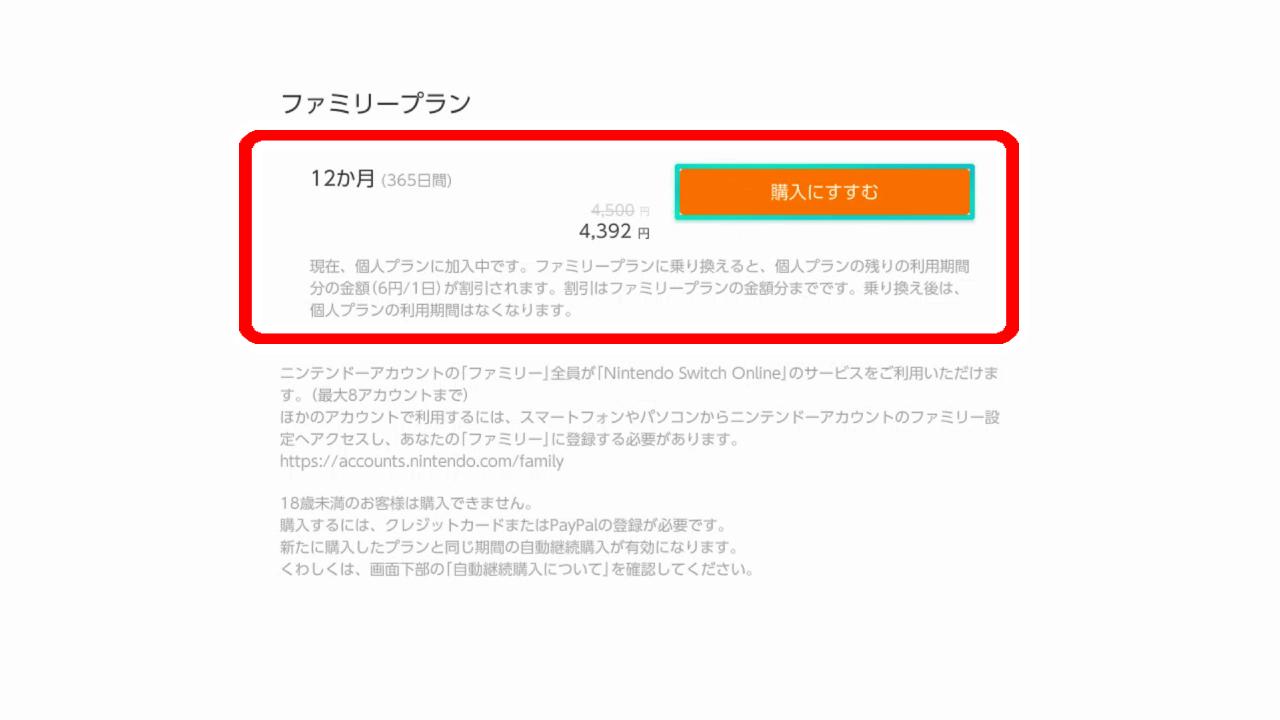 A Family Plan allows you to have up to 8 Nintendo Accounts sharing benefits offered in Nintendo Switch Online.
Thanks, Brandon.