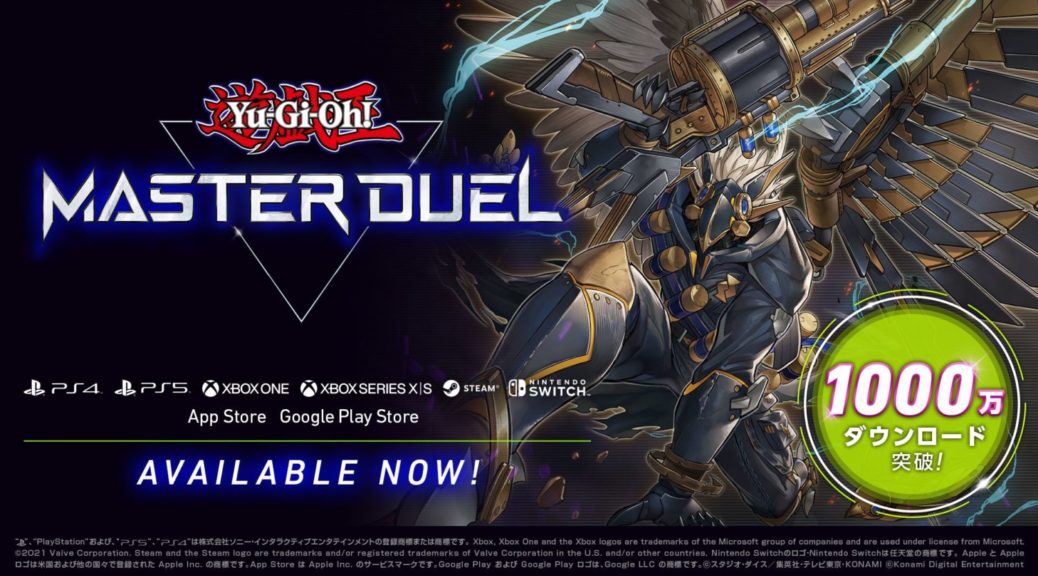 Yu-Gi-Oh! Master Duel Has Topped 10 Million Downloads
Yu-Gi-Oh! Master Duel Has Topped 10 Million Downloads
Earlier this year, Yu-Gi-Oh! Master Duel launched on the Nintendo Switch and other platforms – bringing the popular trading card game to many fans in a new way. Well, it looks like the game has been making quite some big waves since then!
Publisher Konami shared today that the free-to-play digital TCG title has topped a total of 10 million downloads so far. This follows just 10 days after the game's release on iOS/Android devices – during which the game gained a massive 6 million downloads.
To celebrate the new milestone, Konami announced that it will be gifting 1,000 gems to all players who log-in to the game between now and March 31.
We'll report back as we hear more in the future. Stay tuned.