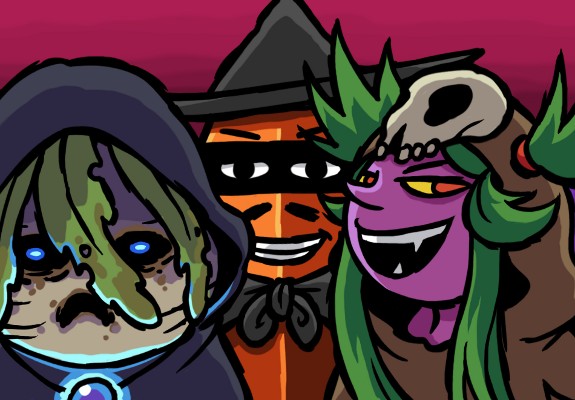 1Print Games Shares Progress On Ittle Dew Physical Release, Teases Secret Surprise
1Print Games Shares Progress On Ittle Dew Physical Release, Teases Secret Surprise
Earlier in 2019, physical publisher 1Print Games had revealed that they would be releasing a physical version of Ludosity's Ittle Dew for Nintendo Switch. As we approach its imminent release, here's another peek at what's in store!
1Print Games' latest newsletter contains a new progress update on the game's boxart and game card, which have now passed through Nintendo's approval process. Along with this, the newsletter comes with a possible new teaser for its cover artwork, which showcases several dodgy characters from the game.
Moreover, the game package will apparently contain some 'secret surprise' – although the publisher did not elaborate on what this would be.
You can read the full newsletter below:
"Today, I'd like to give you a second Ittle update at 1Print Games.

We've just received the approval from Nintendo for Ittle Dew's boxart and Game Card, which means… we are ahead of schedule! WOOOOOHOOOOO!

Now all that's left before we head into production is LOTCHECK! We have a secret surprise that's holding up lotcheck for a bit, so fingers crossed, we can get it done soon.

Ittle Dew will be offered as an individual product after its official announcement, but for those of you who want to get Kero Blaster, Ittle Dew, and Death Squared, I highly recommend you to grab our Triple Set. It's cheaper than buying all three games separately and you save in shipping costs. Plus, they are all fantastic games created by amazing developers. Pre-order it here (ships Q2 2020).

That's all I have in my second Ittle update. I promise that you'll hear from me again very soon!"