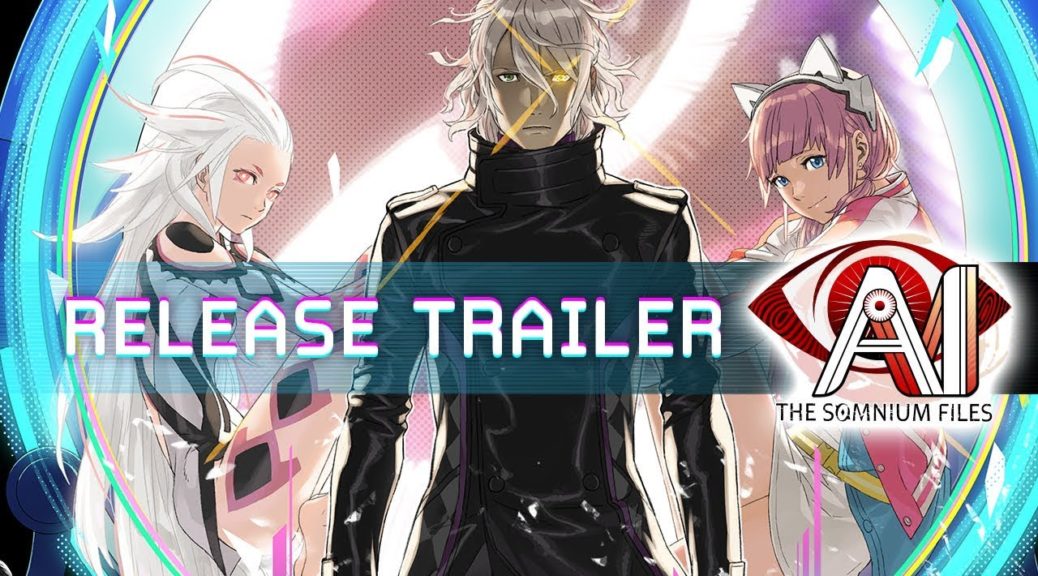 AI: The Somnium Files Available Digitally In North America Today, Launch Trailer Released
AI: The Somnium Files Available Digitally In North America Today, Launch Trailer Released
Ready for another dramatic tale of tragedy and homicide from Uchikoshi? After months of waiting and slight delays, AI: The Somnium Files is finally here!
Today marks the digital release of the new narrative adventure on the North American Switch eShop. The game follows a series of murders that leaves all of its victims with one eye gouged out – and it's up to players to dive into a mental landscape to rebuild the truth!
Along with this release, publisher Spike Chunsoft has released a new launch-day trailer which gives one last peek into the game's messed-up premise. Check it out below.
LONG BEACH, SEPTEMBER 17, 2019 — AI: THE SOMNIUM FILES is out today digitally for PlayStation®4, Nintendo Switch™, and Steam® (PC) for North America.*The Steam version will be available today at 6PM PDT. Players who purchase the game on Steam will receive a 10% discount plus mini-soundtrack as an early purchase bonus.
*A Day 1 Patch to improve performance and stability is also available. Please download before you play.

ABOUT AI: THE SOMNIUM FILES

The mind never lies…

In a near-future Tokyo, Special Agent Kaname Date is on the case of a mysterious serial killer. Date must investigate crime scenes as well as dreams on the hunt for clues. From the mind of Kotaro Uchikoshi (Zero Escape series director), with character design by the Yusuke Kozaki (NO MORE HEROES, Fire Emblem series), a thrilling neo-noir detective adventure is about to unfold.

STORY

One rainy night in November, a woman's body is found at an abandoned theme park, mounted on a merry-go-round horse. She had been stabbed repeatedly, and her left eye was gouged out.

Kaname Date of the Metropolitan Police Department arrives on the scene. He recognizes the woman. Suddenly, he hears a noise from inside the merry-go-round.
He breaks into the merry-go-round's central column to find a young girl. And in her hands, she grips a bloody ice pick…
AI: The Somnium Files will also be releasing physically in North America on 24 September 2019, and both digitally/physically in Europe on 20 September 2019.