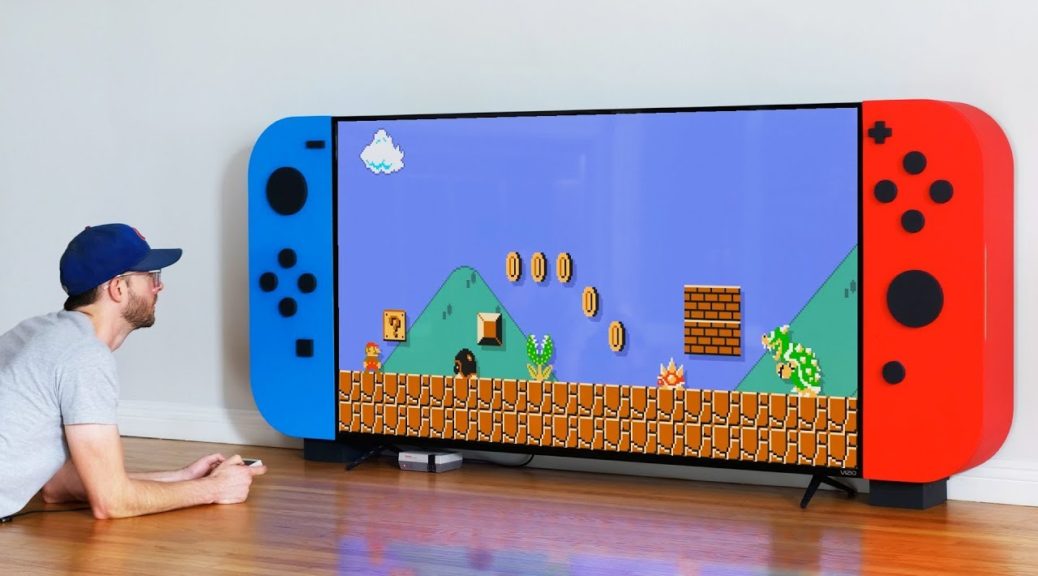 Another Nintendo Fan Has Transformed His TV Into A Giant Switch
Another Nintendo Fan Has Transformed His TV Into A Giant Switch
Several months ago, we reported on someone who re-constructed their television into a giant Nintendo Switch. Now, it looks like a second such gaming enthusiast has followed suit, with beautiful results!
Check out the video below by Chris Salomone, as he takes viewers through each process of creating his own version of a giant Nintendo Switch TV. It's pretty in-depth with him outlining the materials and measurements that he uses. The Joy-Cons on the side even open up to store his controllers and games!
What do you think? Feel like making your own giant Nintendo Switch, now? Let us know in the comments below!