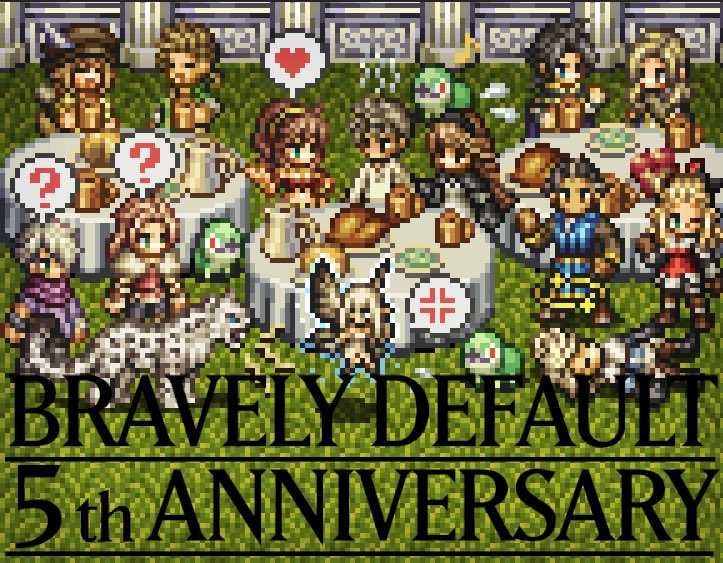 Bravely Default Celebrates Its 5th Anniversary
Bravely Default Celebrates Its 5th Anniversary
5 years have passed since the release of Bravely Default in Japan.
To celebrate this happy ocassion, the official Bravely Default Twitter account has released a special image featuring the game's main cast, created by 2D Pixel Artist Morimoto.
Here's to more years of the Bravely franchise, with Project Octopath Traveler up next.
お祝いコメントありがとうございます! およそ拝見しております。

もう5年? まだ5年?

画像はチームの2Dドットアーティスト森本さんが作ってくれました!

ありがとうーー! pic.twitter.com/WG8uObmLdt

— ブレイブリーセカンド (@BDFF_OFFICIAL) October 11, 2017