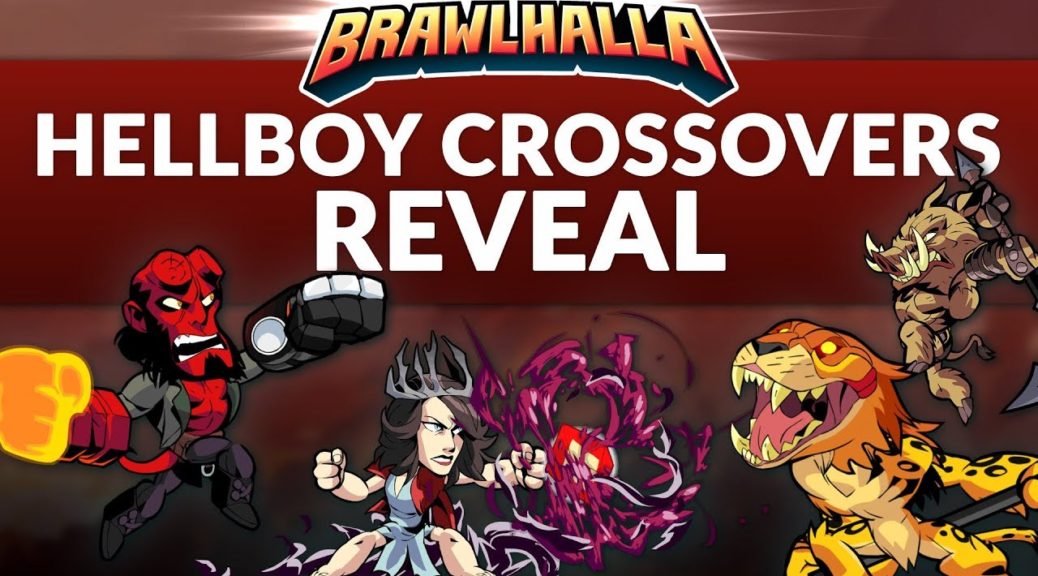 Brawlhalla Receives Hellboy-Themed Makeover, Map, And Skins On April 10
Brawlhalla Receives Hellboy-Themed Makeover, Map, And Skins On April 10
It looks like the gritty comic book character Hellboy is getting more than just a new feature film this year.
Ubisoft confirmed that fighting game Brawlhalla would be getting a complete Hellboy makeover from April 10 – April 24. Namely, the game will receive a UI makeover, a Hellboy map, and a new 'horde' game mode.
Additionally, 4 new character skins based on Hellboy, Nimue, Gruagach, and Ben Daimio from the new film will join the roster! Once players unlock the skins, they can select them through characters Cross, Dusk, Teros, and Mordex respectively.
Check out the new skins in action below, along with more details from Ubisoft.
SAN FRANCISCO — April 9, 2019 — Today, Ubisoft announced that skins for Hellboy, Nimue, Gruagach and Ben Daimio from global content leader Lionsgate (NYSE: LGF.A, LGF.B) and Millennium Media's Hellboy (2019) are available April 10 in Brawlhalla. Brawlhalla® is a free-to-play platform fighter game with more than 15 million players on PC and PlayStation®4 computer entertainment system, and it is also available on the Xbox One family of devices including Xbox One X, and the Nintendo Switch™ system.

A special Hellboy event in Brawlhalla from April 10 to 24 celebrates the upcoming release of Hellboy (2019), in theaters April 12, with the addition of the four new character skins, a new game mode named Horde, a Hellboy-themed map, UI takeover, and more.

Four new Hellboy (2019) skins

Hellboy – as a Cross Epic Crossover Skin – "Beast of the Apocalypse or lawful King of England? His destiny awaits."
Nimue – as a Dusk Epic Crossover Skin – "This queen will create a new world."
Gruagach – as a Teros Crossover Skin – "Seeking revenge on Hellboy, he'll stop at nothing to regain his full powers."
Daimio – as a Mordex Epic Crossover Skin – "A curse or a powerful blessing?"

Hellboy, Nimue, and Ben Daimio skins will be priced at 300 Mammoth coins each, while Gruagach is available for 240 Mammoth coins. The Hellboy (2019) skins will continue to be offered in store after the event.

Horde: the new Hellboy-themed game mode

Players will team up in a group of four to defend the gates of the Great Hall against an army of demons, holding off as many waves as possible. Horde mode will be available as a custom game mode option after the two-week Hellboy event ends.

More epic Hellboy additions

A Hellboy-themed map, Apocalypse
Daily login bonus of 250 Gold
Two-week Hellboy UI Takeover
Hellboy avatar available for 60 Mammoth coins
Hellboy "Beast of Apocalypse" podium available for 240 Mammoth coins