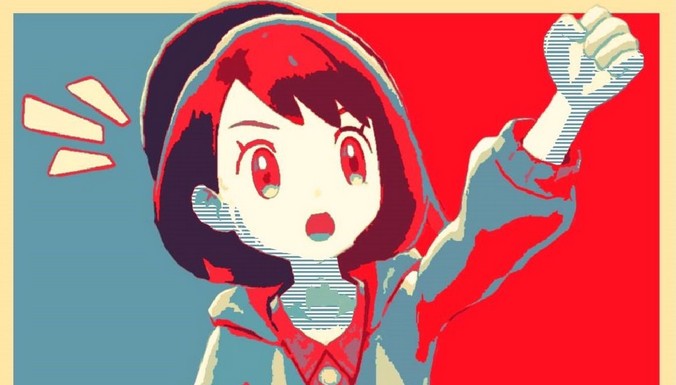 #BringBackNationalDex Goes Viral On Twitter
#BringBackNationalDex Goes Viral On Twitter
Earlier this week, Game Freak announced that it would be impossible for players to bring Pokemon outside the Galar region Pokedex into Pokemon Sword and Shield due to development constraints.
As many people are unhappy about the possibility of not being able to bring their Pokemon to Sword and Shield, they have created a Twitter hashtag called #BringBackNationalDex to raise awareness on the issue and convince Game Freak to reconsider their idea.
The hashtag is generating a considerable amount of activity as several tweets with the hashtag are made every minute.
Here are some notable examples of the hashtag being used:
In light of #BringBackNationalDex this came up on my FB memories today. Did this in under 200 hours of game play. Would have loved to do it again @pokemon @Nintendo pic.twitter.com/9qw6r5ZMPK

— Stephanie Owen ? (@VampirateLycan) June 13, 2019
#BringBackNationalDex pic.twitter.com/GTzbzgyuPA

— Mighty Otter (@Dacc670) June 13, 2019
I'm gonna say it…#BringBackNationalDex pic.twitter.com/hoJKhPnbK3

— Dylan Johnson (@dmjohnson231) June 13, 2019
Todos tenemos un compañero que dio inicio a esta gran aventura, y ahora no podra continuarla ?… #BringBackNationalDex pic.twitter.com/2MqlJV3ah9

— Oscar Rodriguez (@RodrigurzGarc) June 13, 2019
#bringbacknationaldex pic.twitter.com/kpENGvash8

— Izzy (@IzzyTheWarBird) June 13, 2019
简 体 中 文 版
我觉得如果能有全图鉴,再延期一年都没关系XD#BringBackNationalDex pic.twitter.com/IYMHVgpoaQ

— デルタ_路欧 (@lwlsmdy) June 13, 2019
Gamefreak watching sales and interest plummet for Pokemon Sword and Shield until they address #BringBackNationalDex in a nutshell: pic.twitter.com/nujCP7IErw

— TRAFON (@RiseFallNick) June 13, 2019
Nearly 12 years of adventures together. I don't want it to end now ! #BringBackNationalDex or we will be retired ! @Junichi_Masuda pic.twitter.com/idMoHuvXXU

— Lurwing #???????????????????? (@Lurwing) June 12, 2019
#BringBackNationalDex You are still in time to change the future. pic.twitter.com/mq2wA1FkXl

— Xatu (@ElPajaroMistico) June 11, 2019
We have been loyal to you for over a decade now, Please don't abandon us!
Let us transfer all pokemon !
私たちは今10年以上あなたに忠実です
私たちを置き去りにしないでください
すべてのポケモンを刀と盾に送ろう#bringnationaldexback#bringbacknationaldex#互換切り pic.twitter.com/CjTRdvlslU

— Tyrell Edwards (@tyman6876) June 13, 2019
What do you think? Let us know in the comments.