Capcom Removes Ugly Border From Mega Man Legacy Collection 1+2 Switch
Capcom Removes Ugly Border From Mega Man Legacy Collection 1+2 Switch
An early listing for Mega Man Legacy Collection 1 + 2's Switch release has popped up on eBay today.
The photo of the listing reveals the dreaded white banner informing users that an "Internet download required" has been removed from the final release. For comparison's sake, here's the previous cover artwork: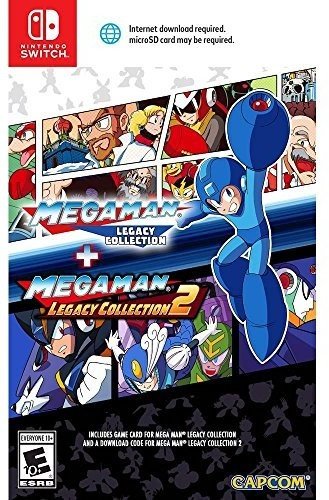 And here's the new one:
Looks like a welcome change from Capcom!
Thanks, Glenn and NintendoTweet!