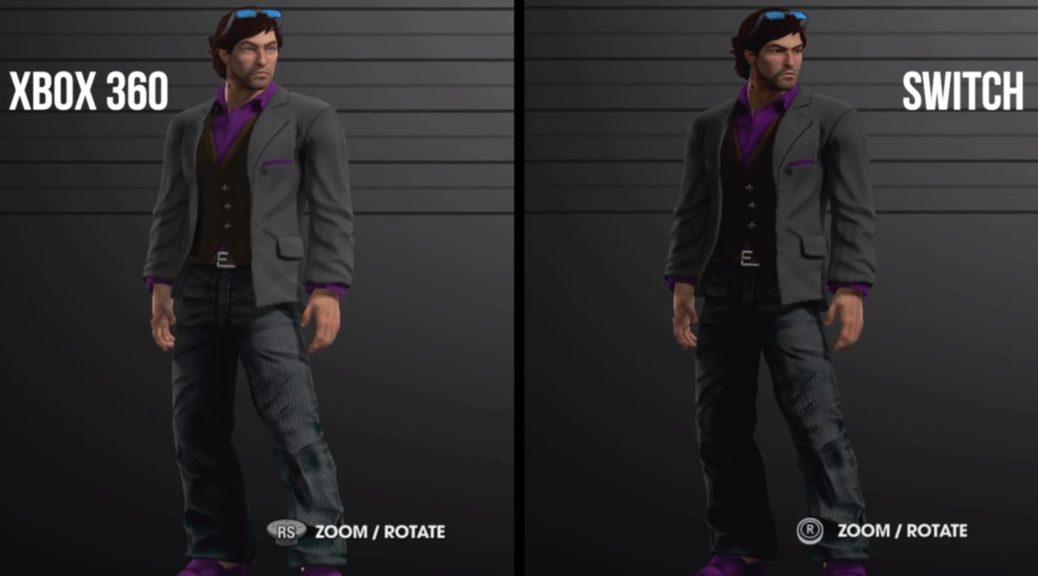 Check Out A Comparison Between The Switch And Xbox 360 Versions Of Saints Row: The Third
Check Out A Comparison Between The Switch And Xbox 360 Versions Of Saints Row: The Third
Curious about how good Saints Row: The Third – The Full Package on Switch compares to the original Xbox 360 release?
Thanks to Direct-Feed Games, you can now see the differences for yourself below. While the Switch port runs mostly fine during gameplay, you'll notice some hitches during some cutscenes – which were not in the Xbox 360 version.
If you don't mind these tiny blemishes, you can grab a copy of the game for yourself from the eShop or Amazon.