COMG Rankings Expect Pokemon Sword And Shield Launch Sales To Be Double Of Let's GO In Japan
COMG Rankings Expect Pokemon Sword And Shield Launch Sales To Be Double Of Let's GO In Japan
Today we have some interesting news about the potential launch sales for Pokemon Sword and Shield in Japan.
From time to time we have shared with you rankings from COMG, which shows how strong a game is selling through COMG points. The higher the number of points, the more units it is moving.
According to Pokexperto, the total number of COMG points Pokemon Sword and Shield currently have four days before launch is 539. That's double of the 279 COMG points Pokemon Let's GO Pikachu/Eevee had one day before its release in 2018: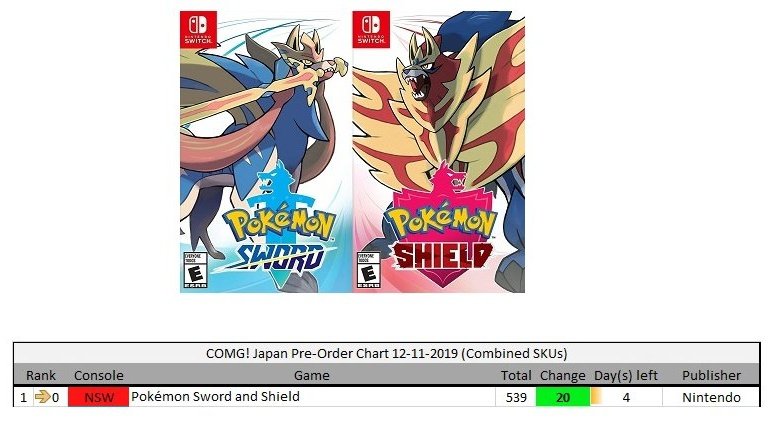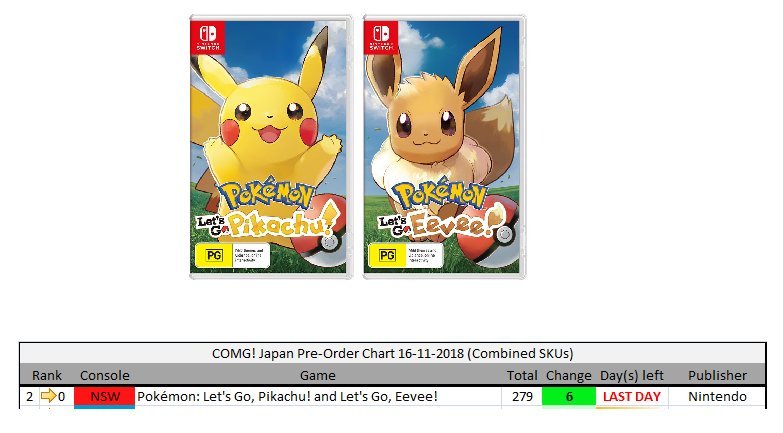 This means we could all expect Pokemon Sword and Shield to sell two times more than Pokemon Let's GO Pikachu/Eevee at launch in Japan. As Pokemon Let's GO Pikachu/Eevee moved 660,000 copies in its first week, Pokemon Sword and Shield will sell around 1.2 million copies at launch… assuming COMG is right.
What do you think? Let us know in the comments.