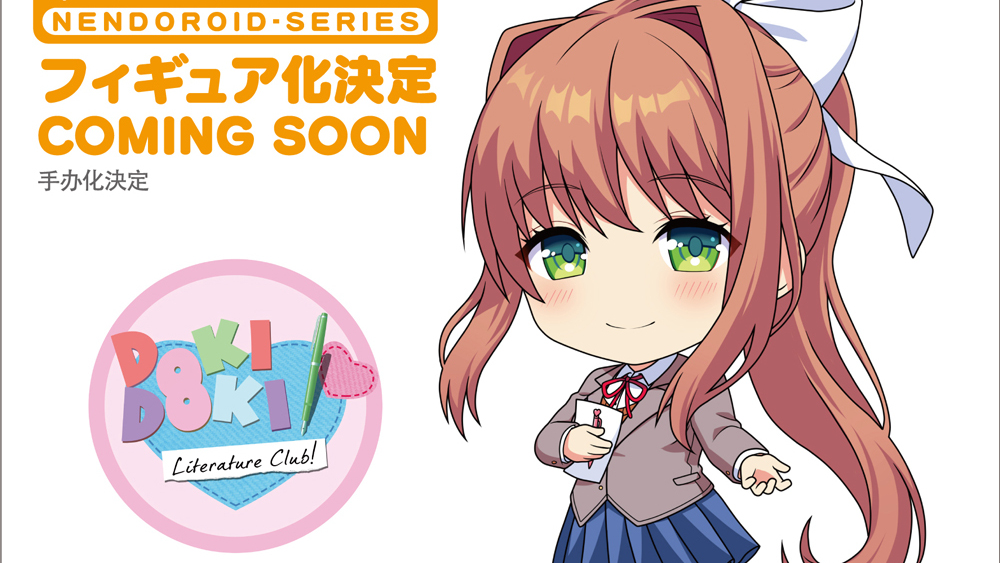 Doki Doki Literature Club Monika Nendoroid Announced
Doki Doki Literature Club Monika Nendoroid Announced
Goodsmile Company has announced a Nendoroid figure of Monika for Doki Doki Literature Club.
The news was revealed via Goodsmile's Mini WonHobby panel at AX Lite and on Twitter with a teaser image. At the moment, it is not known whether the other heroines from the game will also receive the Nendoroid treatment, or if will be just Monika.
Your drive isn't acting up, Nendoroid Monika from Doki Doki Literature Club is here debuting in the Nendoroid lineup. Stay tuned to our socials for more info soon!

If you missed our Mini WonHobby panel be sure to watch the VOD until 7/16 through AX Lite! #goodsmile #DDLC pic.twitter.com/nRnsEzMrgk

— GoodSmile_US (@GoodSmile_US) July 3, 2021
What do you think? Let us know in the comments.