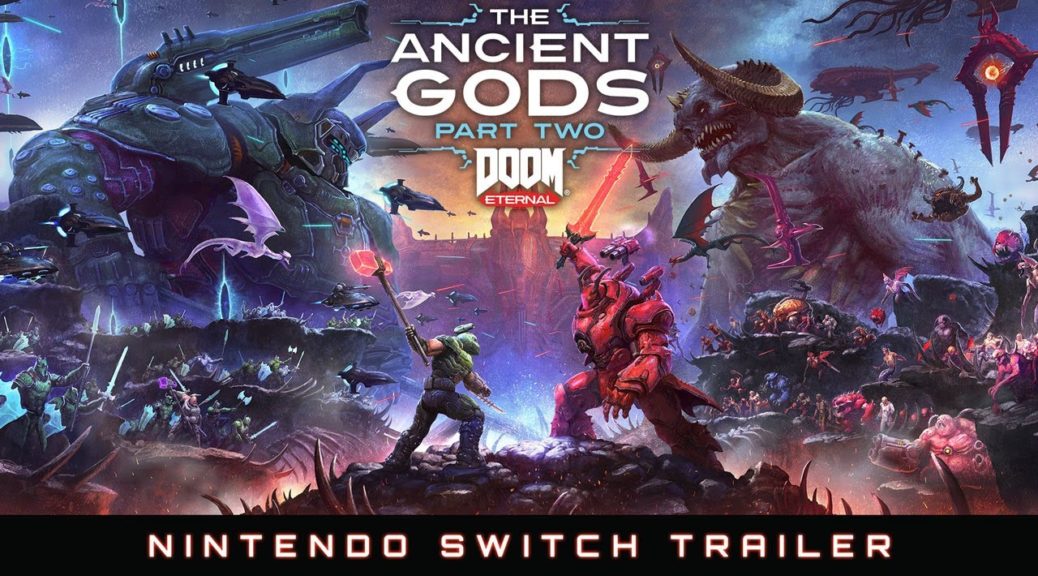 Doom Eternal: The Ancient Gods – Part Two Launches August 26th For Switch
Doom Eternal: The Ancient Gods – Part Two Launches August 26th For Switch
Bethesda has announced the release date Doom Eternal: The Ancient Gods – Part Two on Switch.
The second DLC and epic conclusion of Doom Eternal is now set to launch on August 26th for Switch. A new trailer for the DLC was also shared, which you can find below along with additional details:
Experience the epic conclusion to the DOOM Slayer's saga on Nintendo Switch – available August 26th, 2021! The Ancient Gods – Part Two is the second campaign expansion to the critically acclaimed DOOM Eternal. You denied the gods and awoke an ancient evil. Now rally the scattered Sentinel armies, lay siege to the last bastion of Hell, break through the fortress walls, and face the Dark Lord himself. The soul of the universe hangs in the balance. Your war against Hell ends here.
What do you think? Let us know in the comments.