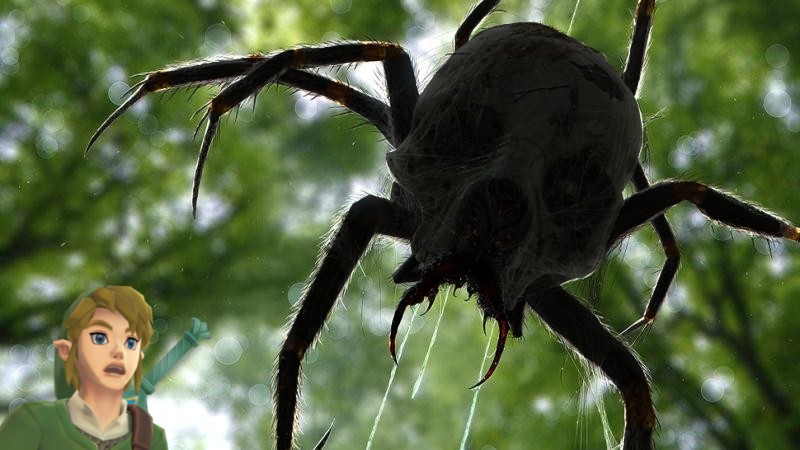 Fan-Art: This Realistic Rendition Of A Skulltula From The Zelda Games Will Give You Nightmares
Fan-Art: This Realistic Rendition Of A Skulltula From The Zelda Games Will Give You Nightmares
Warning: if you have a huge fear of spiders, we advise you not to read further.
As a staple of the Legend of Zelda series, Skulltulas have always been the bane of many fans' play sessions. The grotesque giant spiders with skull-like bodies have a habit of popping up in many dungeons, often blocking passageways like the eerie nuisances that they are.
Thanks to professional artist Nate Hallinan, however, Skulltulas can now look even more horrifying in your memories. Fans on Reddit recently dug up one of Hallinan's works from several years ago – depicting what the spiders would look like in real life.
We darkened the headline image so that readers wouldn't freak out immediately. If you still want to see the render in its full horror, check it out below. You were duly warned.
Yesterday I posted a RL Deku tree! What's that without a RL Skulltula! Credits: Nate Hallinan from zelda
For all of the 'nope' that this image incites, it's certainly a fantastic rendition of the videogame monstrosities! For comparison, here's an album of some Skulltulas from across various Zelda titles:
What do you think? Are the videogame versions still more frightening? Will you be sleeping with the lights on tonight? Let us hear your thoughts below.