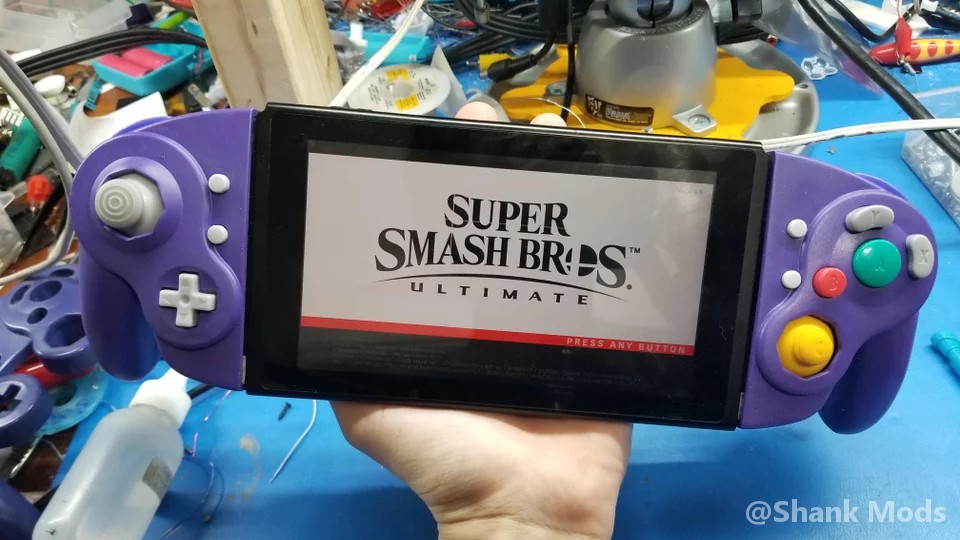 Fan Transforms GameCube Controller Into Functioning Joy-Cons For Switch
Fan Transforms GameCube Controller Into Functioning Joy-Cons For Switch
For many fans, the GameCube controller remains a timeless classic to this day – and is most notable for its continued use in Super Smash Bros. tournaments around the world. Today, even Switch owners are still hungry for a controller as good as the GameCube's – with one company even releasing GameCube-style Joy-Cons to cash-in. Well, one Switch fan has decided to take the GameCube dream to a whole different level!
Recently, YouTuber Shank Mods revealed their latest creation: a functioning set of Joy-Cons that are literally adapted from two halves of a GameCube Wavebird controller! The two halves do indeed snap in like regular Joy-Cons, have wireless functionality, and even have a bridge piece to combine back into a regular controller!
The whole project was a monumental task, however. You can take a look at how Shank Mods pulled it off below:
"You've seen all the fake GameCube Joycon Renders. I decided to make real ones. This video was several months of assembly and several months of editing. Hope you enjoy it.

These JoyCons are real, but they are not for sale. They were a pain to make, and I will not be making another set."
Sadly, you'll have to roll up your sleeves and make your own GameCube Joy-Cons if you want a pair for yourself. Still, this is some of the most ingenuous tinkering we've witnessed for the Switch to date!