Female Mario Spotted In Official Nintendo Advertisement
Female Mario Spotted In Official Nintendo Advertisement
Today we have some very interesting news about a Female version of Mario that has been found in an official print ad published by Nintendo.
According to Supper Mario Broth, Nintendo published an advertisement for the Nintendo VS. System in 1985. The Nintendo VS. System is an arcade system with 15 built-in games. To promote the 15 games, they drew Mario in different costumes for each game.
The most interesting picture among all 15 games is the one for VS. Ladies Golf, where Mario is seen as a woman: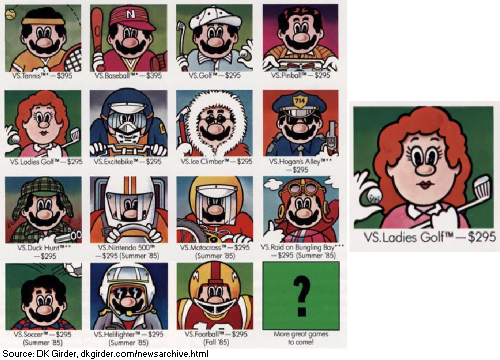 Now fans are debating whether Female Mario is canon or not.
What do you think? Let us know in the comments.