Fifth Pokemon "Project Voltage" Supporting Artwork Features Bug-Type Hatsune Miku
Fifth Pokemon "Project Voltage" Supporting Artwork Features Bug-Type Hatsune Miku
Earlier this year, The Pokemon Company announced a new "Project Voltage" collaboration with Hatsune Miku — where the world-famous vocaloid was reimagined into 18 different types of Pokemon trainers.
A new piece of Supporting Artwork for the project has now been released. It is titled "Moon & Sun", and features  Bug-Type Trainer Hatsune Miku along with various sun and moon related Pokemon, as well as fellow vocaloids Kagamine Rin and Kagamine Len. The illustration was drawn by artist Nazyo.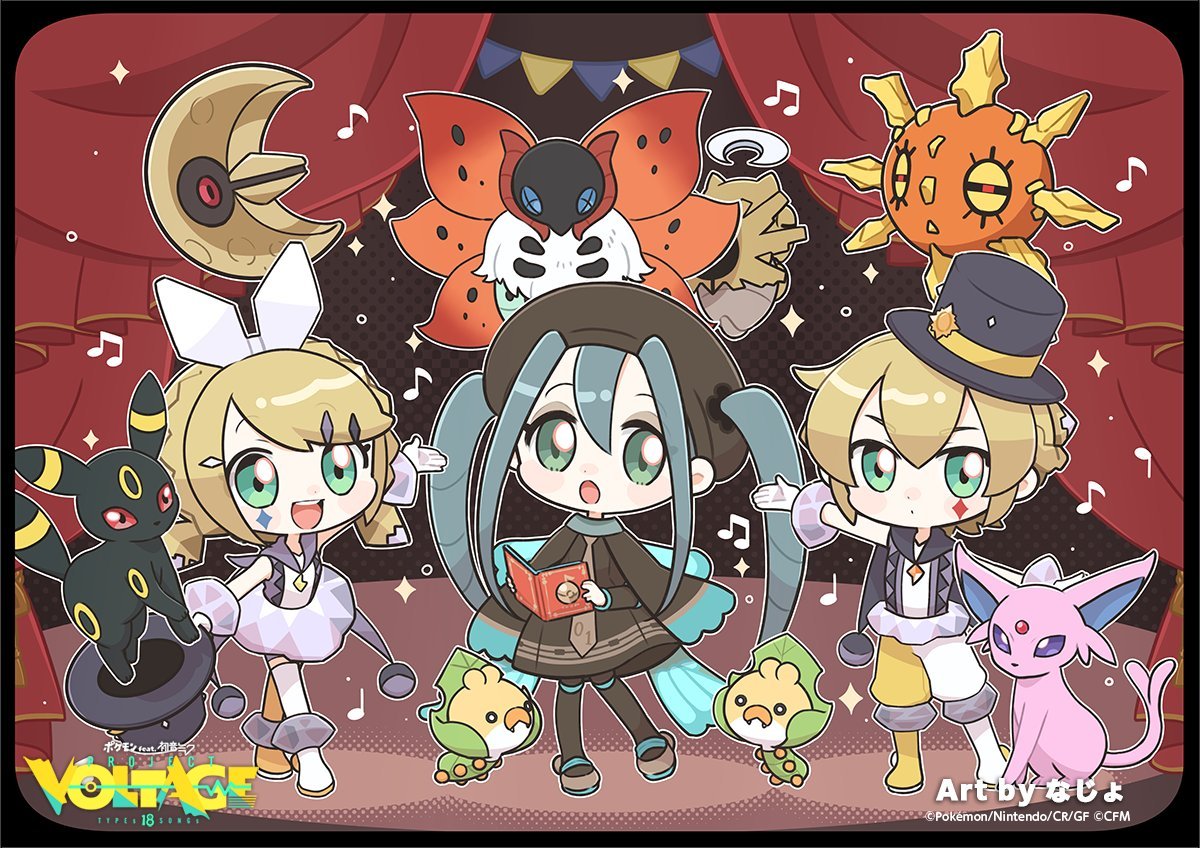 What do you think? Feel free to share below!