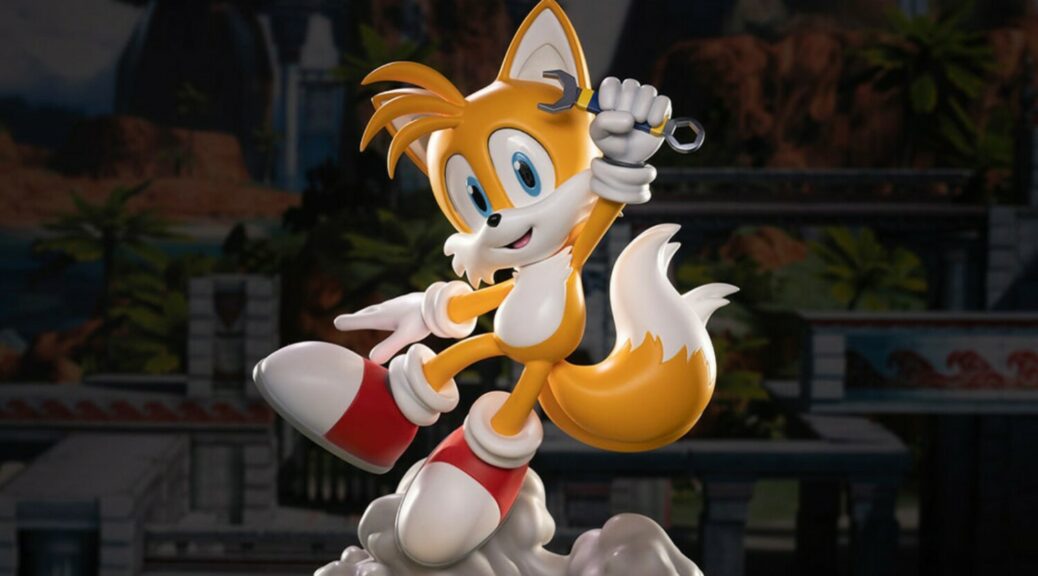 First 4 Figures Tails Statue Pre-Orders Opening March 14th 2023
First 4 Figures Tails Statue Pre-Orders Opening March 14th 2023
First 4 Figures has revealed the completed design for their previously announced Tails statue.
The Exclusive Edition of the Tails statue features Sonic's trusty friend hovering over a technological base while holding a wrench. Pre-orders are due to open later this week on March 14th 2023.
Check out the preview image below:
PREORDERS OPEN IN 4 DAYS!

Sonic the Hedgehog – Tails is ready for action! Here we have the Exclusive Edition of Tails in his full glory!

Sign up and get $10 off: https://t.co/4XgeUF1WAQ

F4F Official Collectors Club: https://t.co/3vJtlBhfqC

Preorders open on 14th March 2023. pic.twitter.com/iZBnCmPNQL

— First 4 Figures (@First4Figures) March 10, 2023
What do you think? Let us know in the comments.