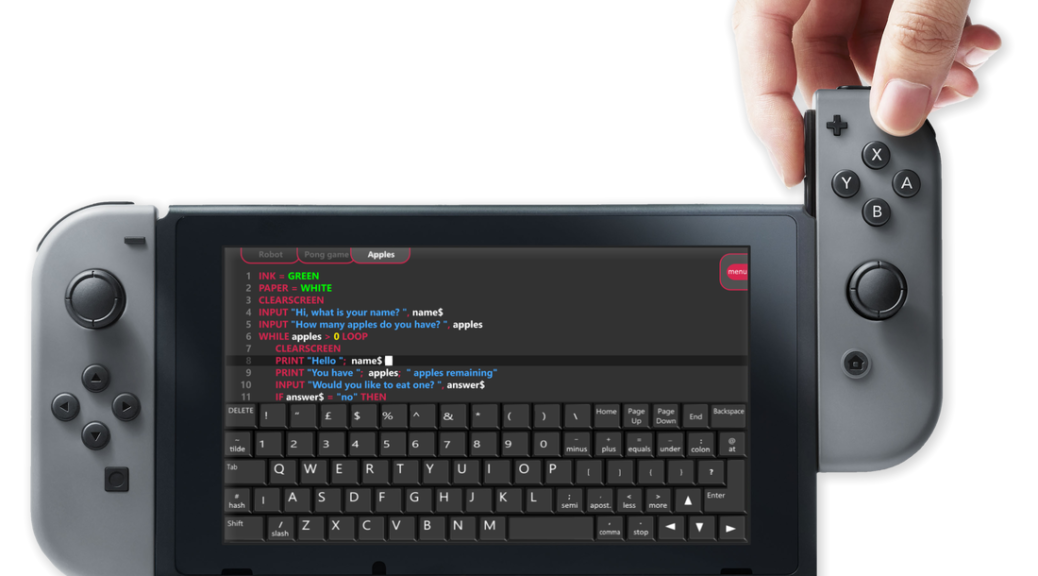 FUZE Code Studio announced for Switch, coming in Q2 2018
FUZE Code Studio announced for Switch, coming in Q2 2018
Want to make games on Switch? Or learn how to code? You can soon do all this on Nintendo Switch with FUZE Code Studio.
FUZE Code Studio allows players to use an easy to learn text based programming language to create their own 2D or 3D games. No coding experience is necessary to make these games. FUZE Code Studio will give players access to "Joy-Con sensors and controls" in their own programs. The app will also come with a "programmable synthesizer & speech engine".
If you aren't good at creating your own graphics and audio, you can use FUZE Code Studio's graphic and audio assets. Additional content packs will also be available for download.
The app will be compatible with USB keyboards (connected to the Nintendo Switch dock) to input code. Alternatively, you can use the touchscreen keyboard or Joy-Con (but we believe that would be much harder than using a USB keyboard).
FUZE Code Studio is scheduled to launch in Q2 2018 on the Nintendo eShop.