Harmonix's Next Switch Title Could Be Announced During Tomorrow's Nintendo Direct
Harmonix's Next Switch Title Could Be Announced During Tomorrow's Nintendo Direct
We have some interesting news concerning Harmonix, the developer and publisher of rhythm music games such as Rock Band and Super Beat Sports.
According to Twitter user Kolma, Harmonix recently updated their timeline cover on February 11. The timeline cover features 4 titles. The last one is a question mark:

Here's where things get interesting – Kolma posted the Nintendo Direct announcement in a Harmonix Discord chat. HMXMudry, a Discord employee, posted an emoticon with its mouth zipped, signalling that they couldn't spill the beans on whatever that unannounced title is: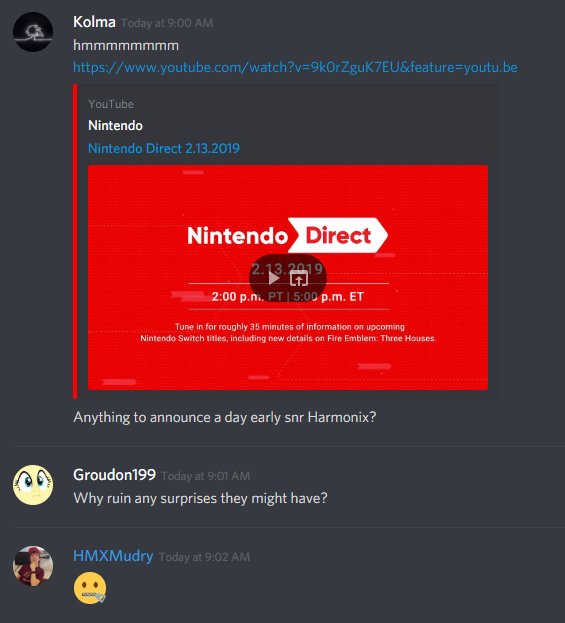 We'll probably hear more about Harmonix's next game for Nintendo Switch during the Nintendo Direct tomorrow.
What do you think it is? Let us know below.