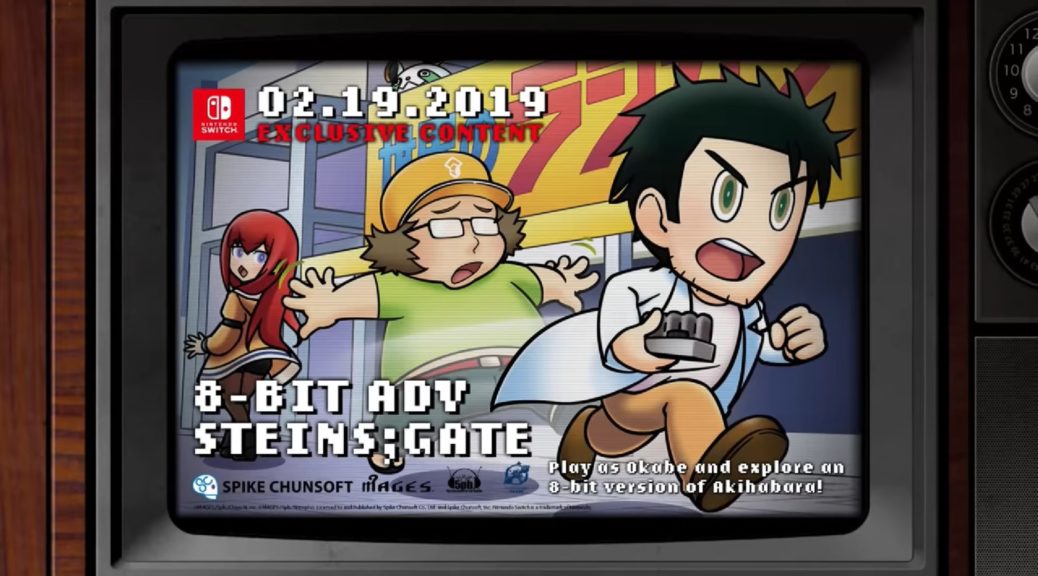 Here's The Official Story Trailer For Steins;Gate Elite, Digital Pre-order Via eShop Now Live
Here's The Official Story Trailer For Steins;Gate Elite, Digital Pre-order Via eShop Now Live
As Steins;Gate Elite nears its worldwide release next month, Spike Chunsoft released an official story trailer.
This new trailer takes us back to the adventures of a quirky group of Lab members featuring Okabe. The trailer also shows the fully remastered animated scenes straight from the Steins;Gate anime. In addition, we've got another look at the Nintendo Switch-exclusive 8-Bit Adv Steins;Gate. This content will be included in the launch copies when the game releases next month.
Steins;Gate Elite is due out 19th February 2019. A pre-purchase of the game via eShop will net you a 10% discount. A limited edition has also been announced.
Check the trailer below:
If you are already a STEINS;GATE fan, this trailer will make you feel nostalgic and ecstatic at the same time. Relive memories of thrills, laughs, and sorrows. If you haven't stepped into the world of STEINS;GATE, check out the trailer and get ready to leap into an unforgettable story. STEINS;GATE ELITE is available for digital pre-order today! Pre-purchase the Nintendo Switch™ version for a 10% discount.