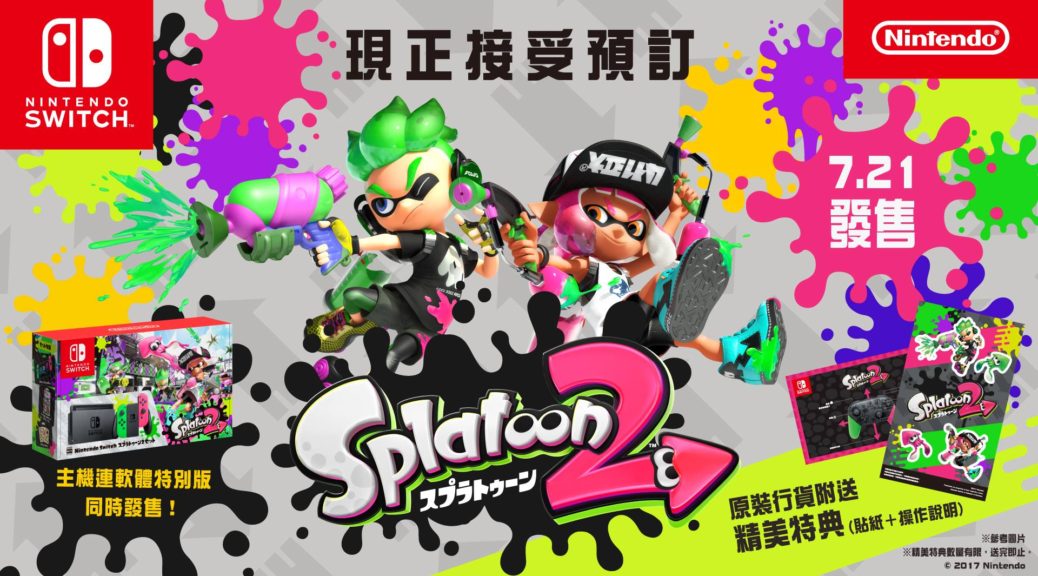 Hong Kong: Nintendo Switch Splatoon 2 Neon Green/Pink Joy-Con Set releases on July 21
Hong Kong: Nintendo Switch Splatoon 2 Neon Green/Pink Joy-Con Set releases on July 21
Looks like the Nintendo Switch Splatoon 2 Neon Green/Neon Pink Joy-Con Set is no longer a Japan exclusive. Nintendo Hong Kong has announced on their Facebook page that the bundle will be making its way to the country on July 21, 2017. This is the same day Splatoon 2 launches worldwide.
Retailers in Hong Kong have begun to accept pre-orders for the Nintendo Switch Splatoon 2 set.
The bundle releasing in Hong Kong is exactly the same as the one that is releasing in Japan, so it'll come with a Nintendo Switch console, Neon Green and Neon Pink Joy-Cons, a Japanese copy of Splatoon 2, and a pair of Splatoon 2 stickers exclusive to the set.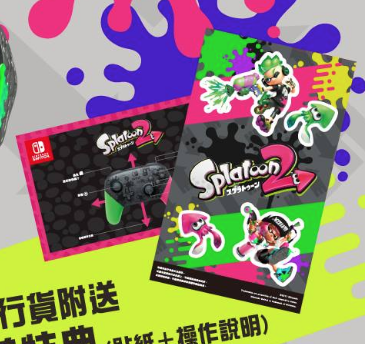 In addition, customers who pre-order a copy of Splatoon 2 will receive an original sheet of Splatoon 2 stickers and Splatoon 2 Control Guide. The pre-order bonuses are available in limited quantities.