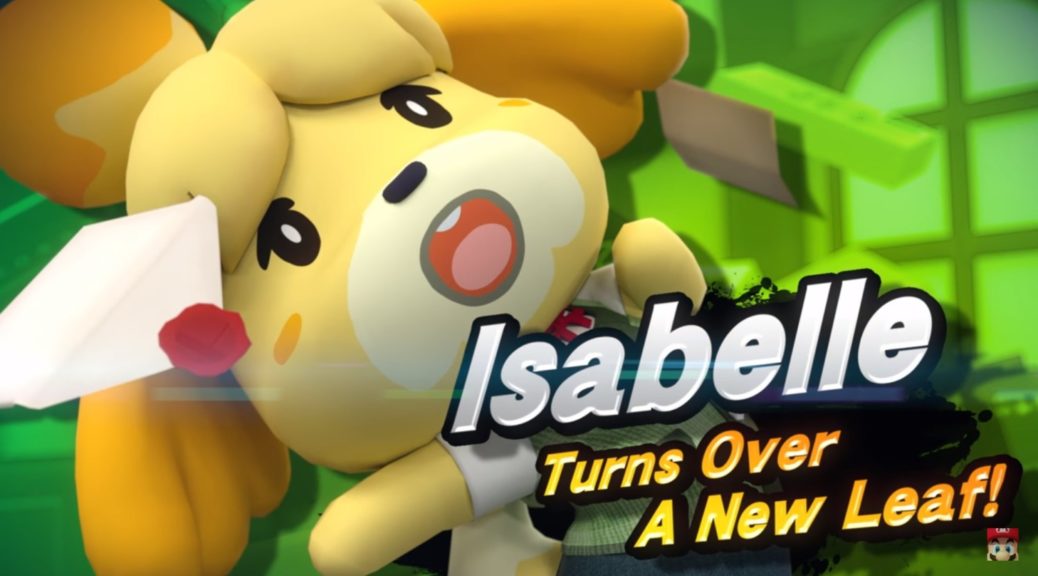 Isabelle Revealed As New Fighter For Super Smash Bros. Ultimate
Isabelle Revealed As New Fighter For Super Smash Bros. Ultimate
In today's Nintendo Direct, a brand new fighter was announced for Super Smash Bros. Ultimate.
It's none other than Isabelle, everyone's favorite secretary from Animal Crossing: New Leaf.
[UPDATE: Isabelle is now listed as fighter no. 68 on the Super Smash Bros. ultimate website here. This means she is an all-new fighter, and not classified as an echo of Villager.]
Taking a break from assisting mayors and just being an all-around lovely pup, Isabelle from the Animal Crossing series is joining the roster as a playable fighter in Super Smash Bros. Ultimate.
Check out her reveal below.