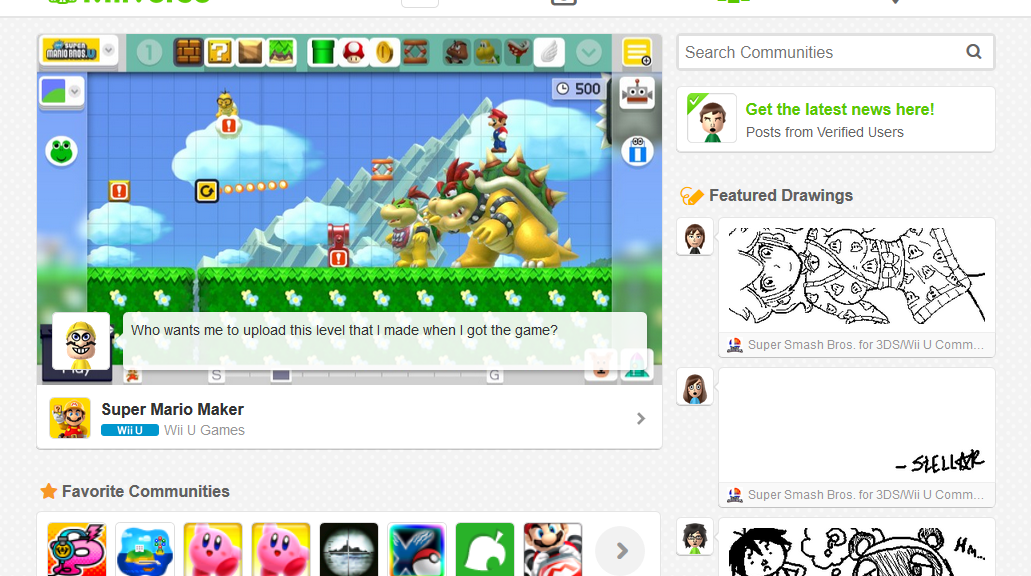 It's Been One Year Since Miiverse Shut Down
It's Been One Year Since Miiverse Shut Down
On this day one year ago (November 7, 2018 in the west, November 8 in Japan), Nintendo shut down its social media network, Miiverse.
Miiverse was a place where Wii U and Nintendo 3DS owners could hang out, share their game moments, and talk to other players enjoying the same games as them. The popular social network was first released on Wii U, but later made it over to Nintendo 3DS.
Miiverse is known to be the place where many memes were born, such as the infamous "can Metroid crawl?" meme. Even until today, we still see memes and other funny screenshots captured from Miiverse. Miiverse had also went through particularly rough times before its closure, after a loophole that allowed hackers to post obscene content was found.
What do you think of Miiverse? Do you still miss it? Share with us your thoughts below.