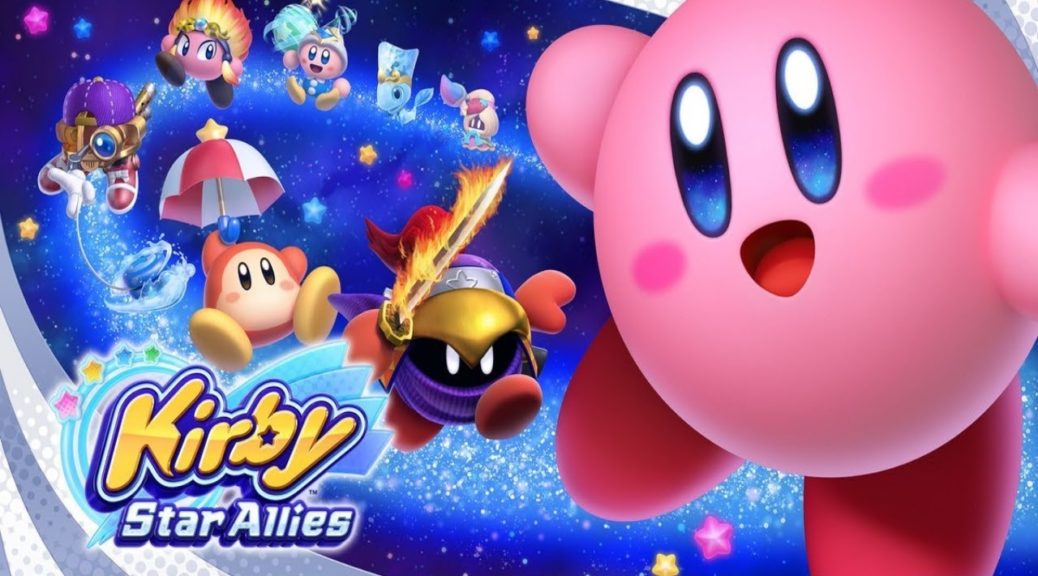 Kirby Star Allies For Switch Receive Mixed Reception In Early Reviews
Kirby Star Allies For Switch Receive Mixed Reception In Early Reviews
Kirby Star Allies releases this Friday on 16 March 2018 in the West, and early reviews are already out for Nintendo's latest Kirby game on the Nintendo Switch.
At press time, the game scored a Mixed reception of 74 points on both Metacritic and OpenCritic.
Here are some comments from reviewers around:
A few reviewers like Vooks liked the game so well to give it an excellent score of 4.5/5 stars. Vooks even almost went as far to say that Kirby Star Allies is the best Kirby game ever.
When each Kirby game is so different, it's hard to call any of them "the best Kirby game ever" by any objective measure. But Kirby Star Allies is a celebration of everything Kirby, delivering a solid and dynamic platforming homage to one of Nintendo's star characters. Better yet, experiencing it with one or more friends is a special experience.
IGN gave a positive score as well at 8.3, praising the game's uniquely powered characters and replayability.
Whether you're adventuring through Dream Land with up to three friends or playing with competent AI teammates, Kirby's ever-rotating group of uniquely powered pals are the real stars of the show here. The creative ways you can combine abilities never gets old, which means there's great potential for replayability especially with friends. I just wish the final boss battle hadn't come just as the puzzles were starting to give me a challenge.
GameSpot
thought the game was good enough too to deserve a solid 8. Citing the game's art and multiplayer as its strength.
Star Allies is yet another Kirby game, but it's up there with some of the best. It's an artistic showcase, and a great opportunity for co-op platforming. The one real complaint you can levy at it is that it gates off its more challenging aspects, but the fact that they are present to begin with will please anyone who's grown weary of the series' painless platforming.
Coming towards the mixed category, Polygon gave the game a score of 7.0. They praised the game's wonderful personality although as a whole, they thought it lacked substance:
While it lacks the substance to properly satisfy longtime Kirby fans, Star Allies does at least seem genuinely earnest in its underlying belief in the power of friendship. The game is frequently chaotic and a touch under-baked, but it's hard to be too upset at a game where you can break down long-standing bonds of enmity and heal foes with a kiss. Even if it's on the brief and simple side, Star Allies demonstrates the polish and personality you've come to expect from the series.
In a more disapproving tone, Game Informer only gave Kirby Star Allies a 6.25 out of 10. They were disappointed about the game's almost auto-play adventure.
HAL delivers a polished Kirby experience here that plays well, but it ultimately amounts to a forgettable adventure that demands so little from the player that I sometimes felt like I was barely involved at all.
Overall, with an aggregated score of 74, fans should not hesitate to plunge their fingers in. It is a fair score for a game with a long legacy.