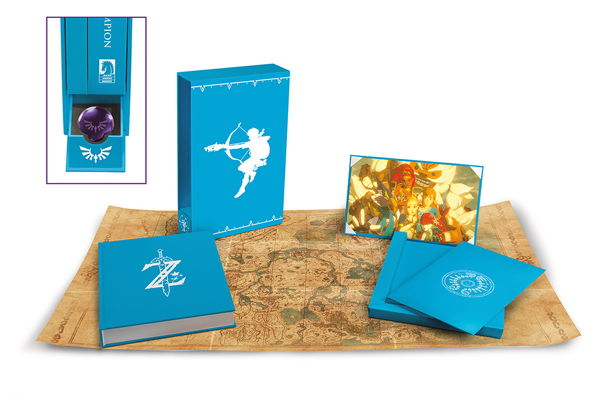 LoZ: BotW Creating A Champion Hero's Edition Now Available For Preorder
LoZ: BotW Creating A Champion Hero's Edition Now Available For Preorder
Dark Horse is not quite done with the Legend of Zelda series of art books/encyclopedia. Especially since Breath of the Wild was left out of The Legend of Zelda Encylopedia, Breath of the Wild will have the honour of having its own book, titled "The Legend of Zelda: Breath of the Wild — Creating a Champion.
As with every Dark Horse Zelda artbook/encyclopedia, Dark Horse has decided that it will be nice to have a special Hero's edition of the upcoming book. This time the special Hero's Edition will not only get its own special cover, it will also come with a beautiful glass replica of a spirit orb, a city map of Hyrule, as well as, a heartwarming art print of the Champions' photo that Link hangs back in his crib in Hateno.
If you're enticed by the special Hero's edition, preorders are now open on Amazon here. Alternatively you can also get the standard edition from Amazon here as well.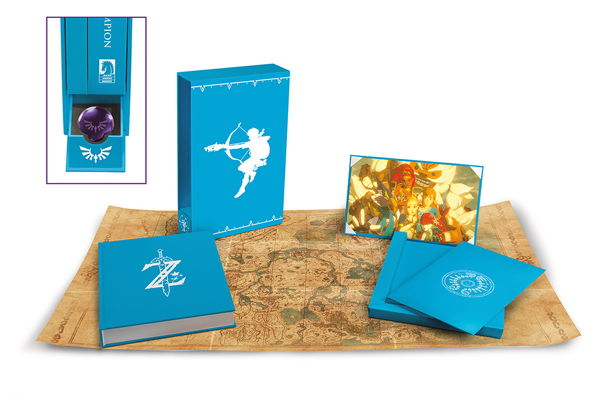 THE LEGEND OF ZELDA: BREATH OF THE WILD–CREATING A CHAMPION HC (HERO'S EDITION)

This deluxe slipcase edition features the royal blue worn by the Hylian Champion and includes the Creating a Championart book with an exclusive cover, a map of Hyrule printed on cloth, an art print of the Champions' photo Link hangs in his Hateno home, and a beautiful glass replica of a spirit orb. Bring light back to Hyrule with the Hero's Edition!

The Creating a Champion art book is the ultimate companion to the award-winning video game The Legend of Zelda: Breath of the Wild and includes material from its DLC packs. Witness the making of a champion!

  *  Nearly 50 pages of sketches and official illustrations from Takumi Wada

  *  296 Pages of design artwork and commentary about the making of the game from creators

  *  55 Page historical section that divulges an in-depth history of the Hyrule of Breath of the Wild.

  *  Interviews with key members of the development team including Hidemaro Fujibayashi, Satoru Takizawa, Takumi Wada, and Eiji Aonuma