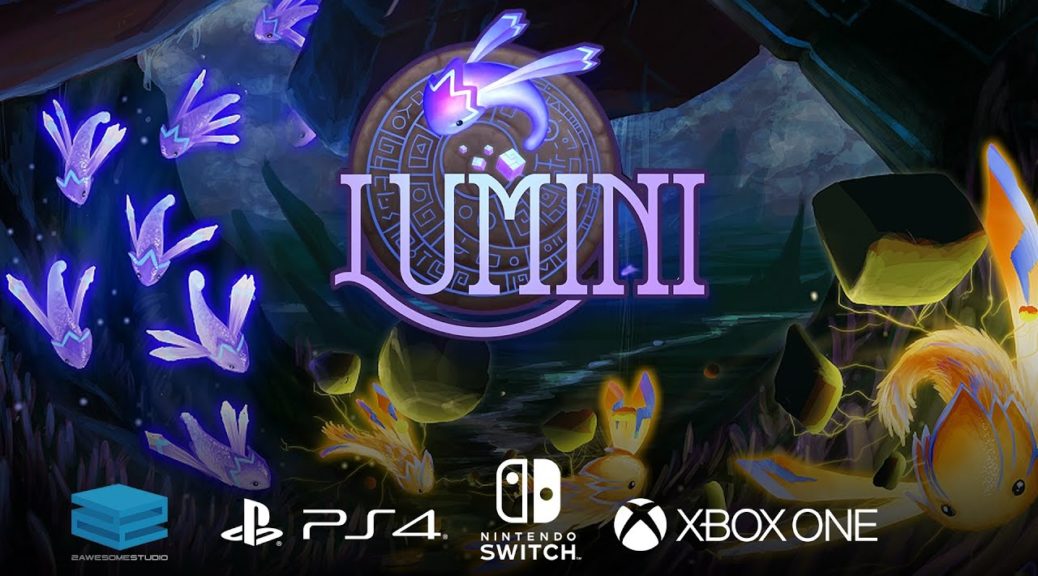 Lumini Arrives In Early 2020 On Nintendo Switch
Lumini Arrives In Early 2020 On Nintendo Switch
Speelbaars and 2Awesome Studios have announced award winning game Lumini is coming to Nintendo Switch in early 2020.
Lumini is a relaxing game with an immersive and adaptive soundtrack. The game was the finalist of the IGF Awards.
Trailer and details:
In 2016 a game developed by the Netherlands-based developers Speelbaars called Lumini arrived to be finalist of the IGF Awards, among other recognition.

In 2017 Speelbaars closed, but at 2Awesome Studio we think the game is really good, and not only it deserves another chance at consoles, but we also think the console players from all over the world will be happy to have the opportunity of playing it on its machines.

"Lumini is an amazing game with a touching theme and a soundtrack that always blew me away," said David Jimenez, co-founder of 2 Awesome Studio. "I personally knew the team from a long time and we felt Lumini deserved to be on as many platforms as possible so that others can experience its magic."

This relaxing and soothing adventure will arrive to Nintendo Switch™, PlayStation®4 and Xbox One at the beginning of 2020.

About Lumini

In Lumini the players take control of a swarm of the titular creatures – an ancient race that has been missing for thousands of years – and grow, evolve and keep the swarm safe during their challenging and perilous journey. Sail your Lumini through beautiful, time-worn landscapes, encounter mystical and bewildering creatures and solve ancient puzzles to discover why the Lumini vanished, while trying to restore peace and harmonic balance to their home planet.

Lumini Key Features:

A surprising and mysterious story about the Lumini and their home world
Experience a flow based game with controls and gameplay affordable for all type of players.
Solve puzzles dividing your Lumini swarm and controlling both groups simultaneously
Add unique species to your swarm with new abilities
The audio score is immersive and fully adaptive.

Apart from being nominated at IGF, Lumini was nominated at Momocon 2015, Dutch Game Awards 2016, and Emotional Awards.