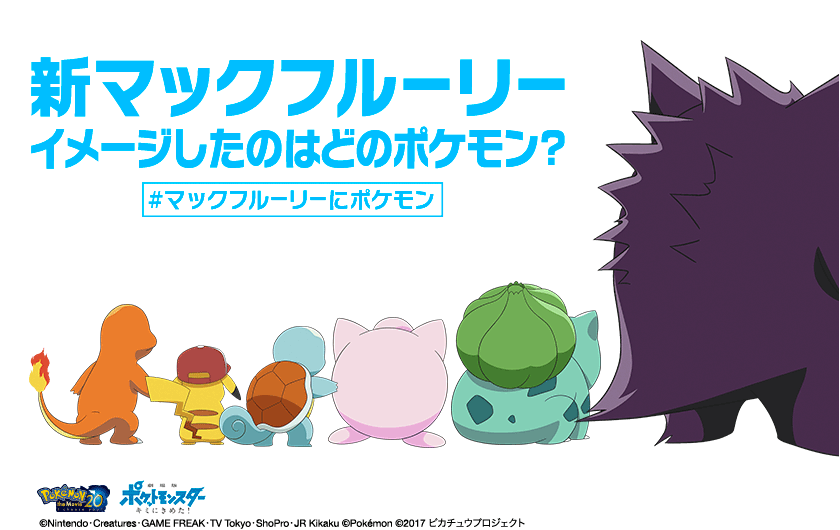 McDonald's Japan wants you to pick a Pokemon McFlurry Flavor
McDonald's Japan wants you to pick a Pokemon McFlurry Flavor
A rather interesting McDonald's Pokemon campaign is currently underway in Japan, to coincide with the launch of the upcoming Pokemon movie.
The official McDonald's Twitter account has asked followers to retweet the Pokemon they like the most. Each Pokemon represents a special McFlurry flavor. The Pokemon with the most retweets will have its own McFlurry flavor made available on July 14th, 2017. That's only one day, folks!
Here's a look at what kind of Pokemon and flavors are available.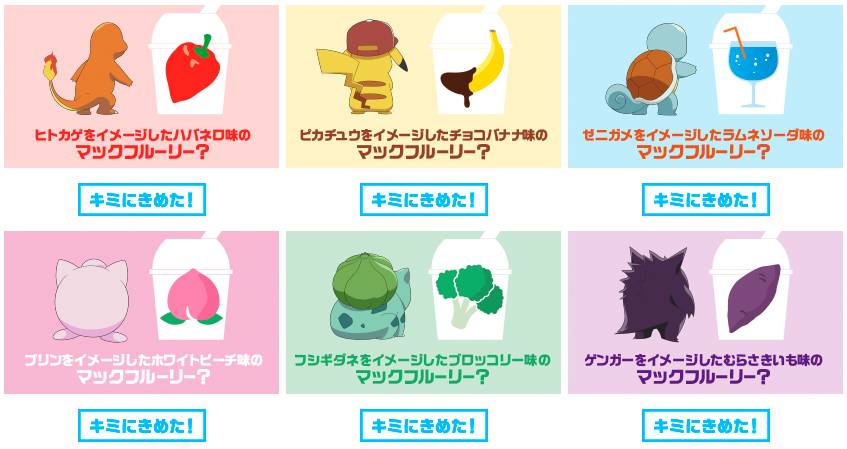 Charmander: Habanero
Pikachu: Banana
Squirtle: Ramune Soda
Jigglypuff: Peach
Bulbasaur: Broccoli
Gengar: Sweet Potato
Judging from the retweets on each Pokemon, Pikachu (without a doubt) is leading in retweets, so we probably are going to have some Banana McFlurry on the 14th. Bulbasaur came in last place, because who in the right mind wants to try Broccoli McFlurry?