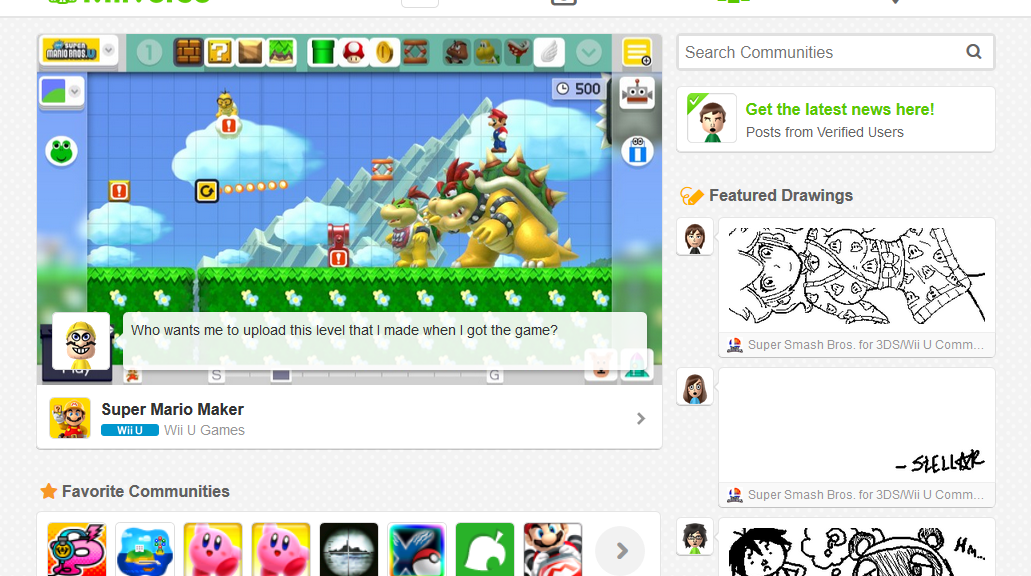 Miiverse Service Ending On November 7
Miiverse Service Ending On November 7
Miiverse, Nintendo's social network for Nintendo 3DS and Wii U users, will be discontinued from November 7, 2017 (10pm Pacific Time).
The closure of Miiverse doesn't really come as a surprise, as code pointing to the service's eventual closure was found in a Wii U update.
Nintendo explains the reason why they are closing Miiverse is because users are "moving to other social networks".
With the closure of the service, users will no longer be able to post, comment, or upload screenshots to Miiverse on Nintendo 3DS, Wii U, and PC. Games which support the Miiverse feature will still be playable in some way, such as sharing levels on Super Mario Maker.
As a last departing gift, Nintendo will allow users to download all of their old posts made on Miiverse. To do so, users will have to visit the Miiverse website and register before the service ends on November 7. A few weeks after Miiverse closes, an e-mail containing an unique URL with all of the user's posts will be sent.
More details on the closure of Miiverse can be found here.
Are you disappointed that Nintendo is closing Miiverse? Let us know in the comments.